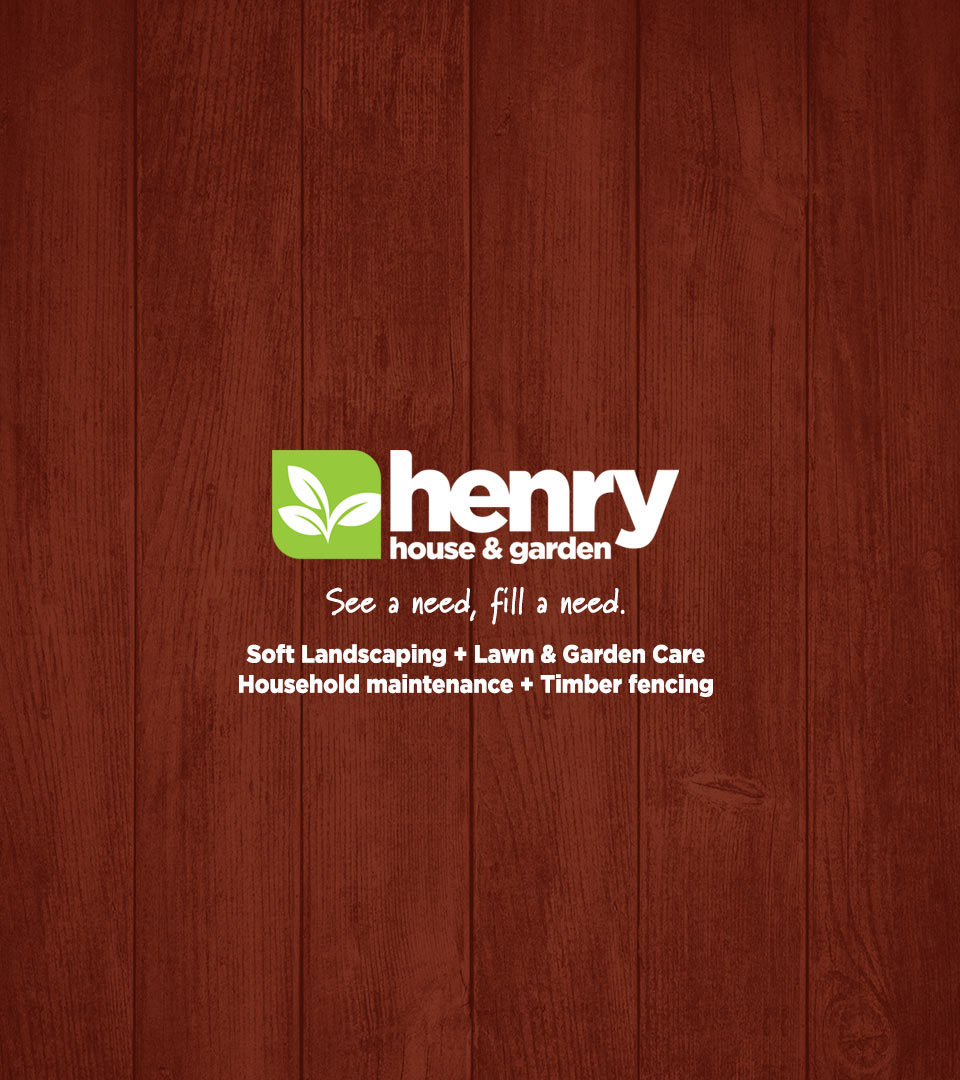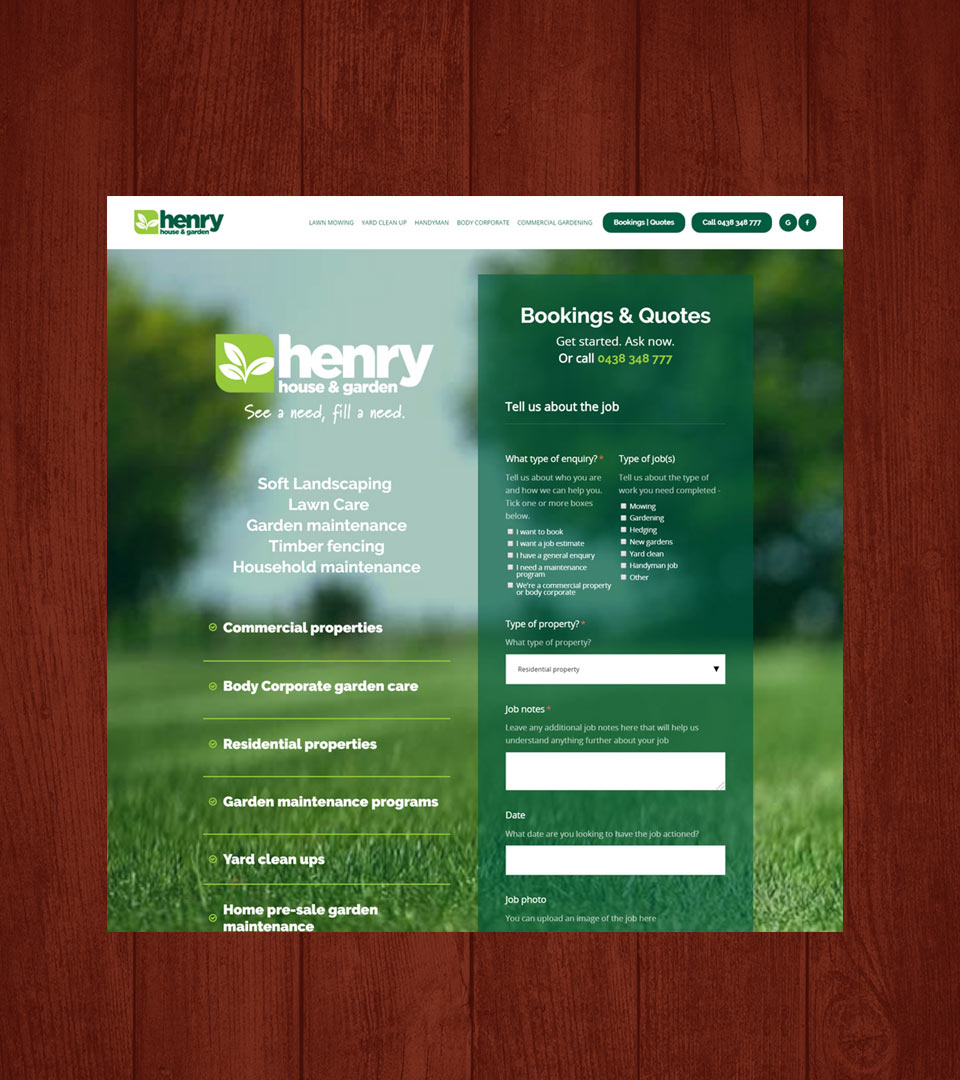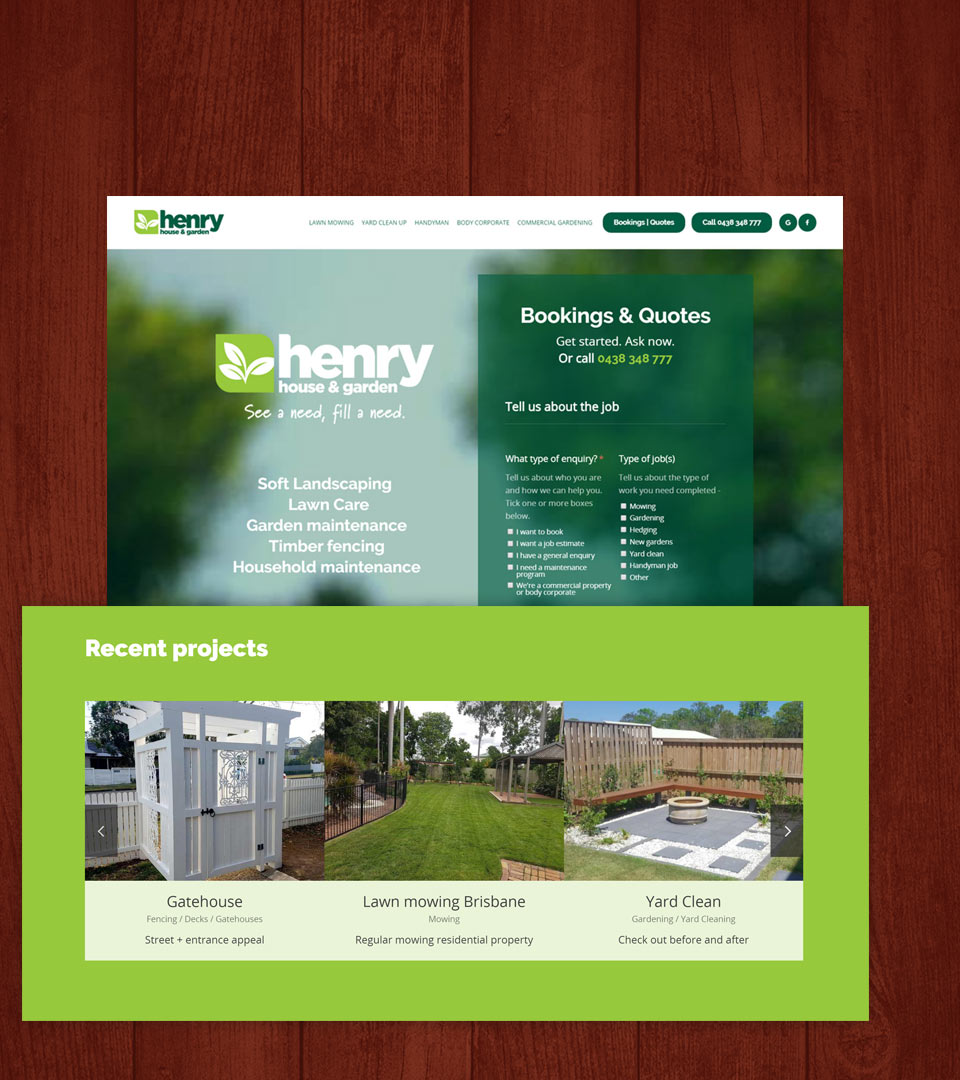 Henry House & Garden
Henry House & Garden are garden maintenance and lawn care experts for your commercial property, body corporate or residential property.
About
Pain free and complete property maintenance. Get a one-off or ongoing garden maintenance service with Henry House & Garden.

Managing a high number of phone inquiries from the wrong type of client was resulting in poor customer retention and taking far too much time out of the business owners work day. Making the decision to create a website that clearly shows the type of work and locations, has had a much easier conversion and higher level of success with securing repeat business. The online enquiry form asks for all job details (including uploading photos) resulting in faster and more efficient quoting for higher value customers. A local SEO campaign has increased online visibility and driven clicks in the service area closer to the clients home base, creating shorter travel routes to local clients. Henry House and Garden are now building relationships with body corporates and commercial business owners looking for local lawn and garden care services.
Type of site
Live site
Features
CRM
CMS
Online enquiries
Portfolio widget
Easy updating

Built on
"Thanks to the Pixel Portal team for your professionalism and ability to understand and build the exact website that my business needed. You have provided a website that is streamlined, efficient and enables my clients and my time to be managed more effectively whilst keeping it an easy site to find and use."
— Justin Henry, Henry House & Garden
Talk to us about your project
Book a free website review. We'll take a look at your current website and online presence, and give you our ideas on what you can do.
See if we're a good fit for your business