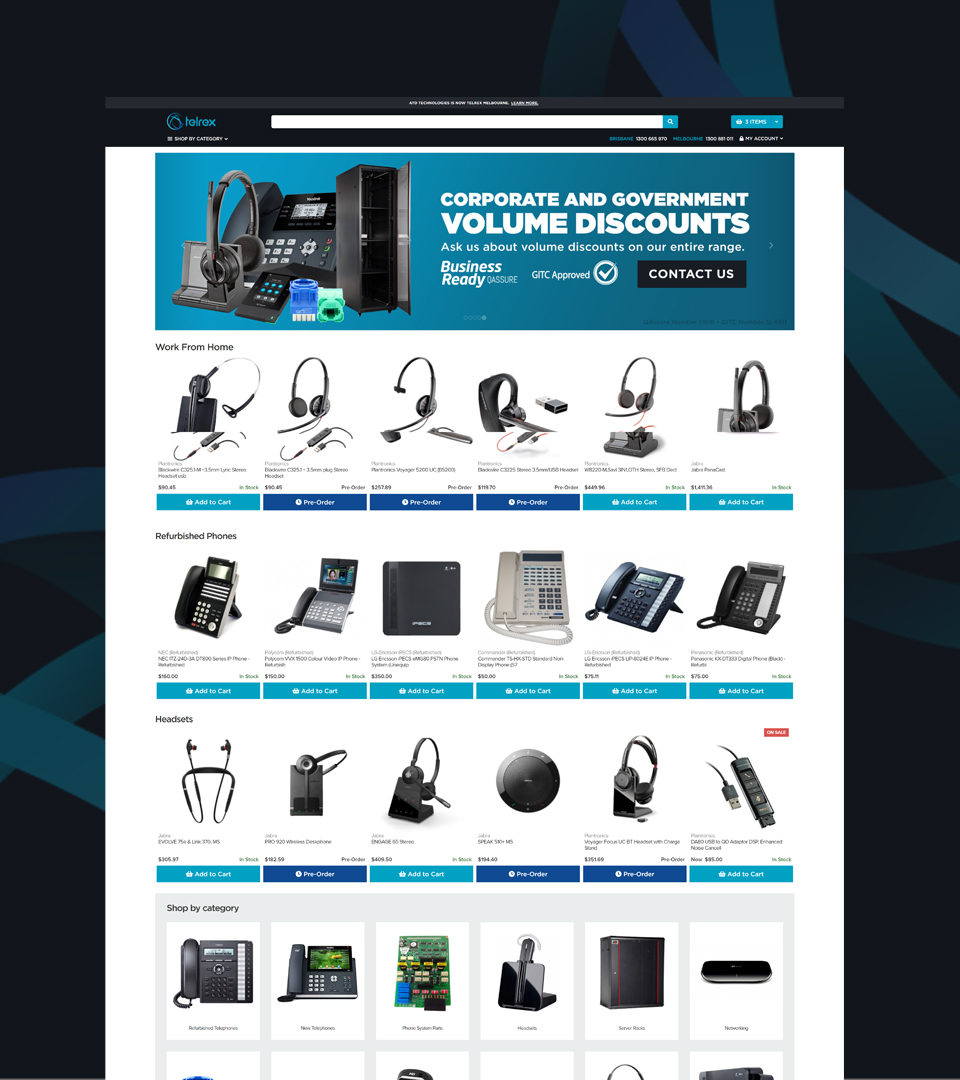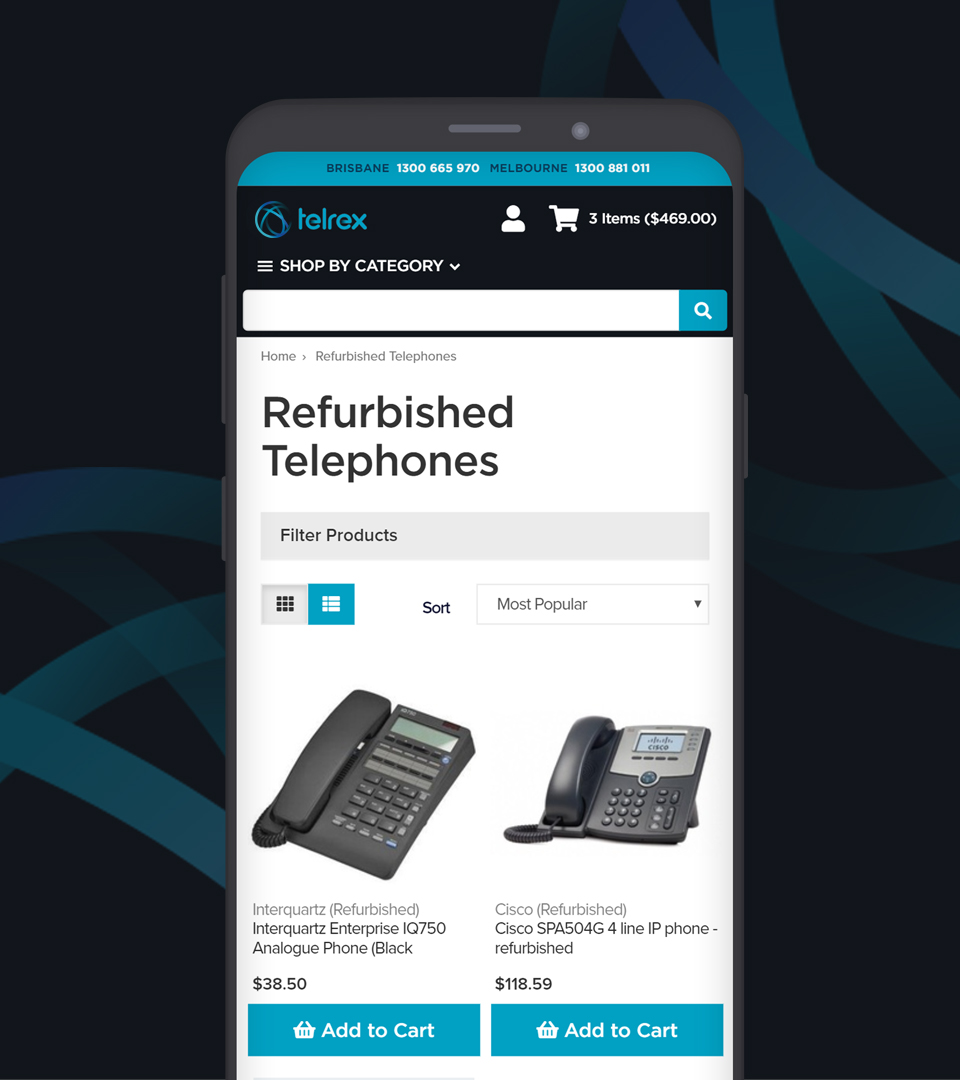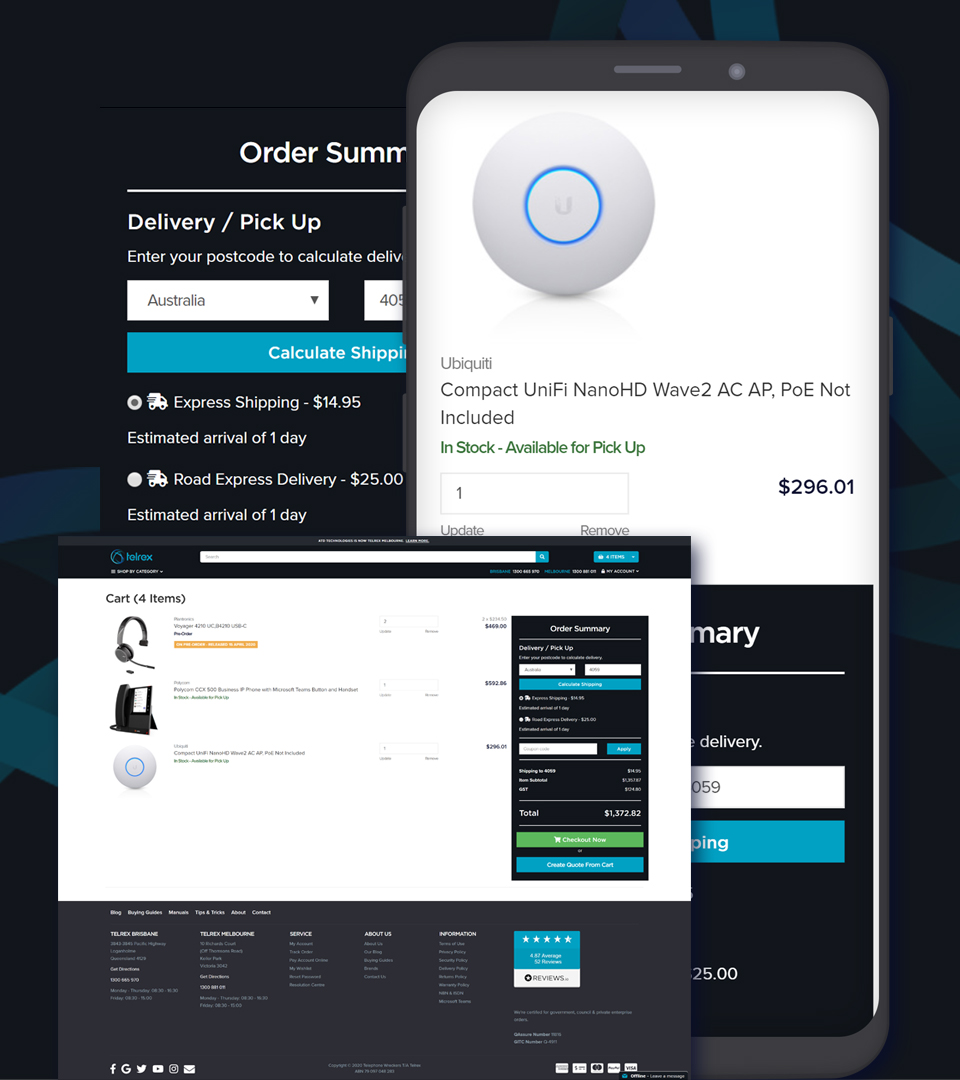 Telrex
Telrex opened its doors as Telephone Wreckers in 1999 and has grown from serving the local area to the entire country as one of Australia's largest headset and telecommunications equipment suppliers.
About
Telrex required a robust and well-integrated solution to cover every facet of their business. Outgrowing their previous infrastructure, moving to a unified commerce solution that offered an all-in-one home for multiple warehouses and showrooms was a must. Requiring inventory management, a website to support retail, trade and corporate customers, multiple points of sale and support for other sales channels, creating efficiency and reliability in a busy sales environment was the primary goal of the website rebuild and solution overhaul. Customers and staff can now get up-to-the-minute accurate information on product pricing, local showroom stock levels and postage costs. Tailored email campaigns are also set up to reach a wide variety of customers and purchase reminders are built-in to automate marketing processes and maintain customer relationships.
Type of site
Live site
Features
Inventory Management
Accounting
Multi Warehouse Solution
Email Marketing
Live Postage Rates & Labelling
Website Stock Levels
Click and Collect
Customer Pricing
Point of Sale (POS)
Built on
"The team at Pixel Portal are more than web designers for us, they are solution consultants. With their ongoing support, we have completed many successful marketing and sales campaigns. Erin's accessibility and availability to be part of our team, in understanding us as an online business has been a huge plus. Take the time to listen. Don't cut corners and you'll succeed with Pixel Portal in your team."
Talk to us about your project
Book a free website review. We'll take a look at your current website and online presence, and give you our ideas on what you can do.
See if we're a good fit for your business