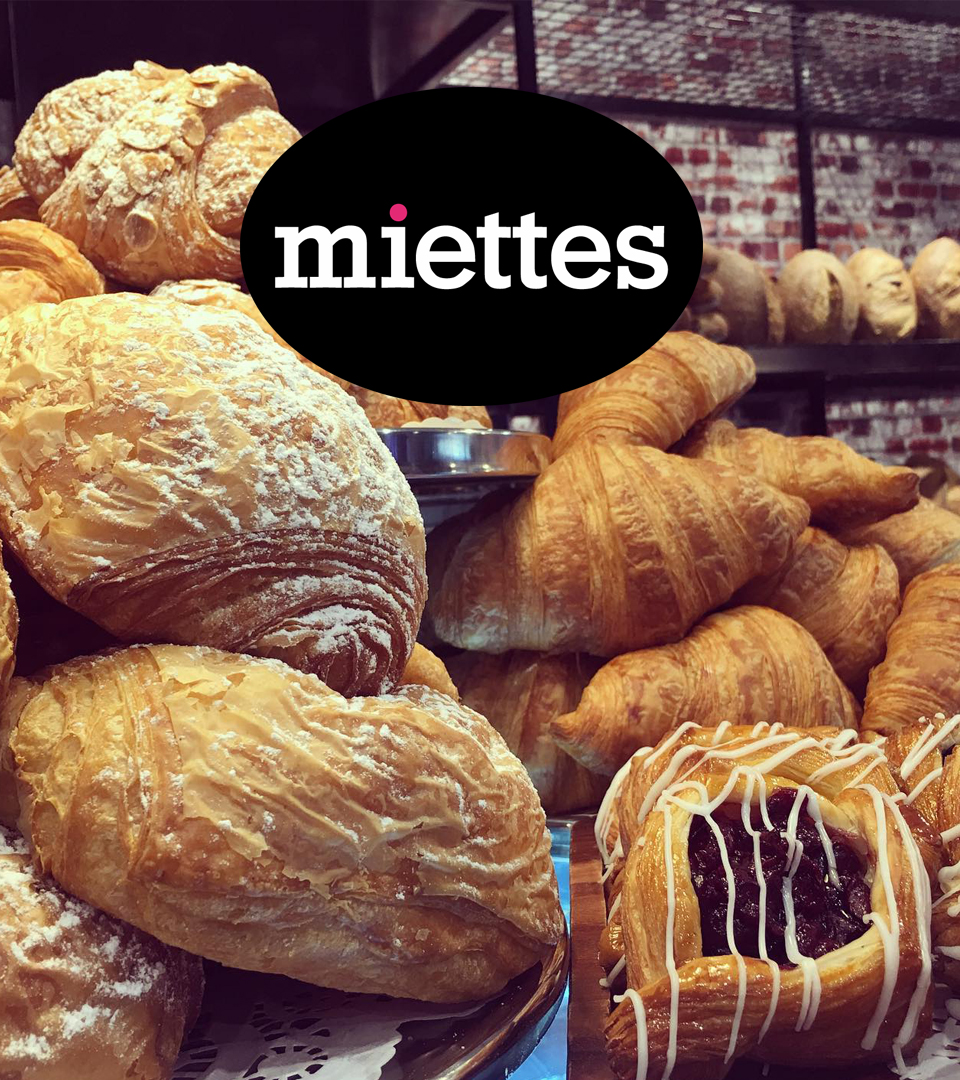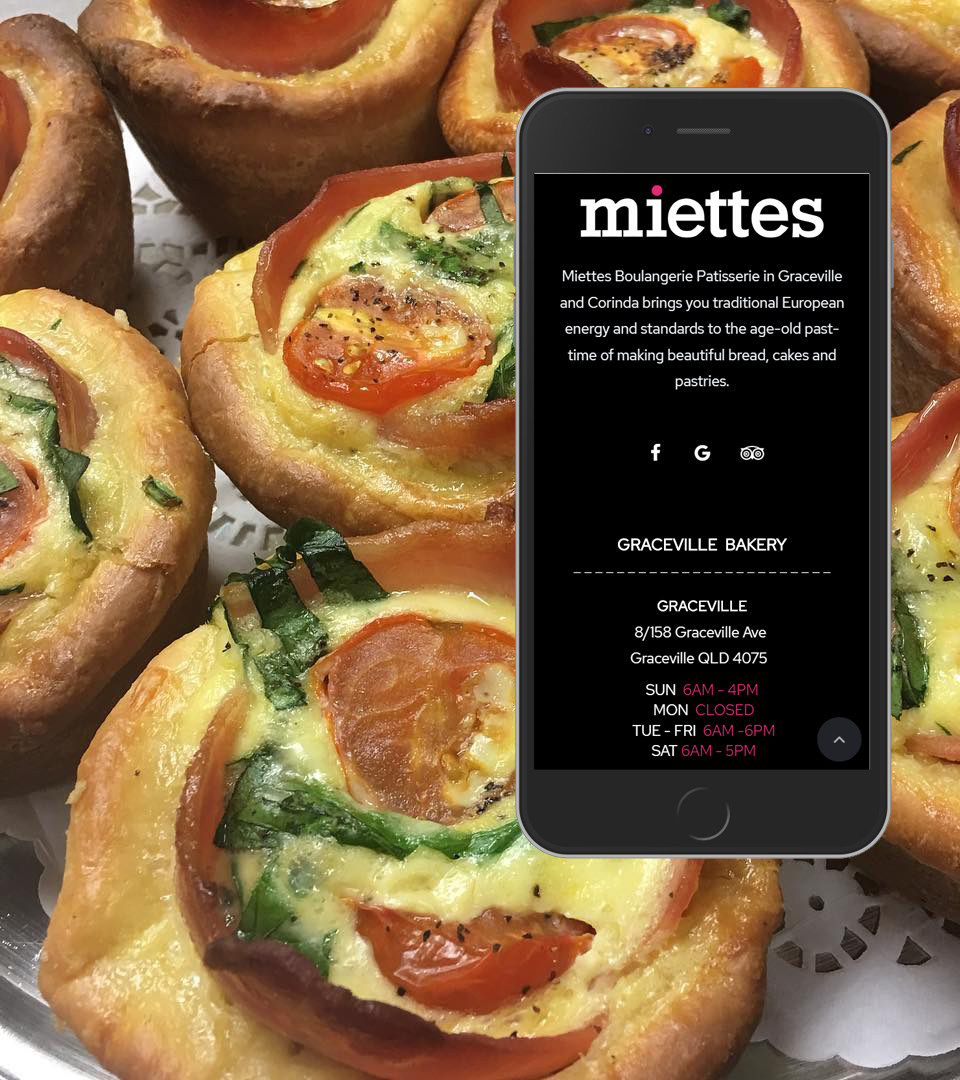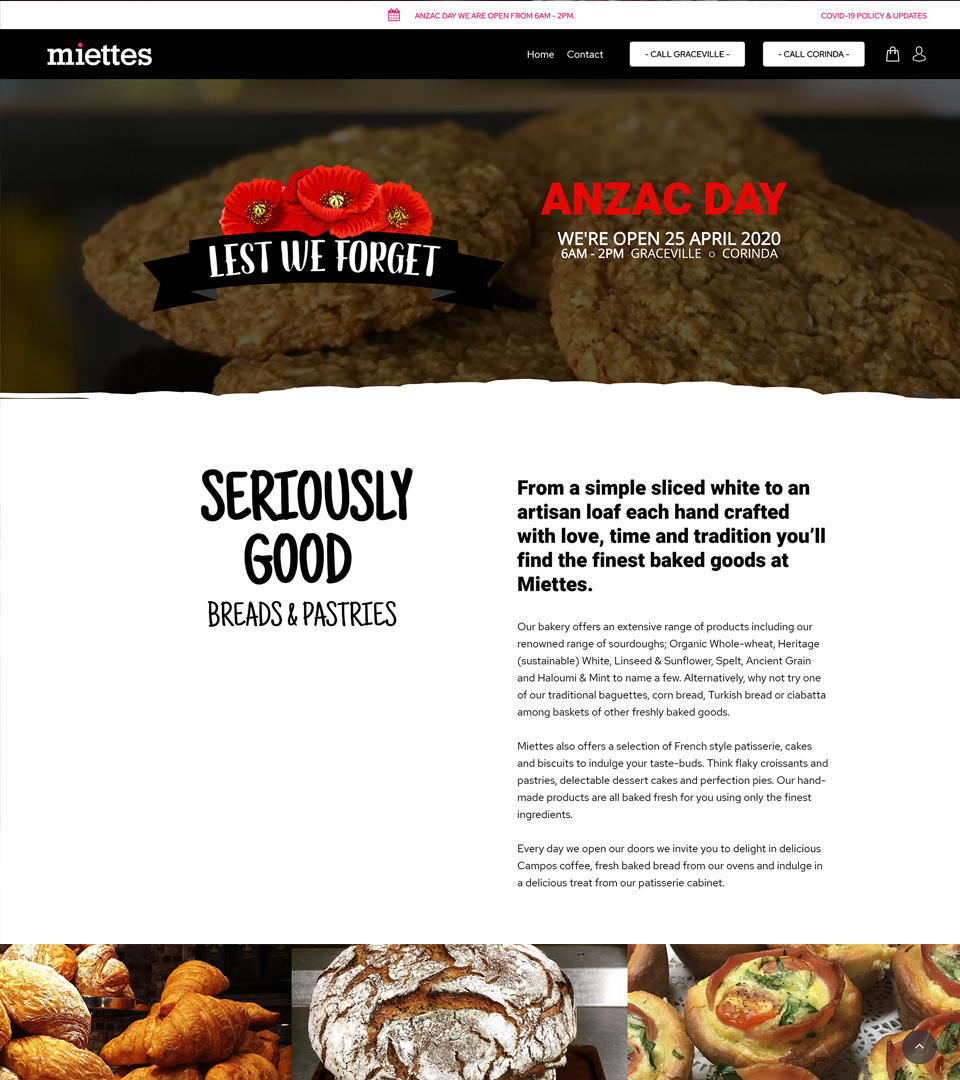 Miettes Bakery
From a simple sliced white to an artisan loaf each hand crafted with love, time and tradition you'll find the finest baked goods at Miettes.
About
Miettes Bakery have taken the plunge to an online business profile. The website has the option to display an online store for busy trading times of the year where customers can pre-order. Even after many years in the baking trade and knowing their community well, the online pre-order store takes away some of the guesswork in baking volumes and speciality items like seasonal cakes, buns and pastries.
The easy to use editing interface for the website allows updating for events, trading hours and baked goods.
Type of site
Live site
Features
Built on
Talk to us about your project
Book a free website review. We'll take a look at your current website and online presence, and give you our ideas on what you can do.
See if we're a good fit for your business