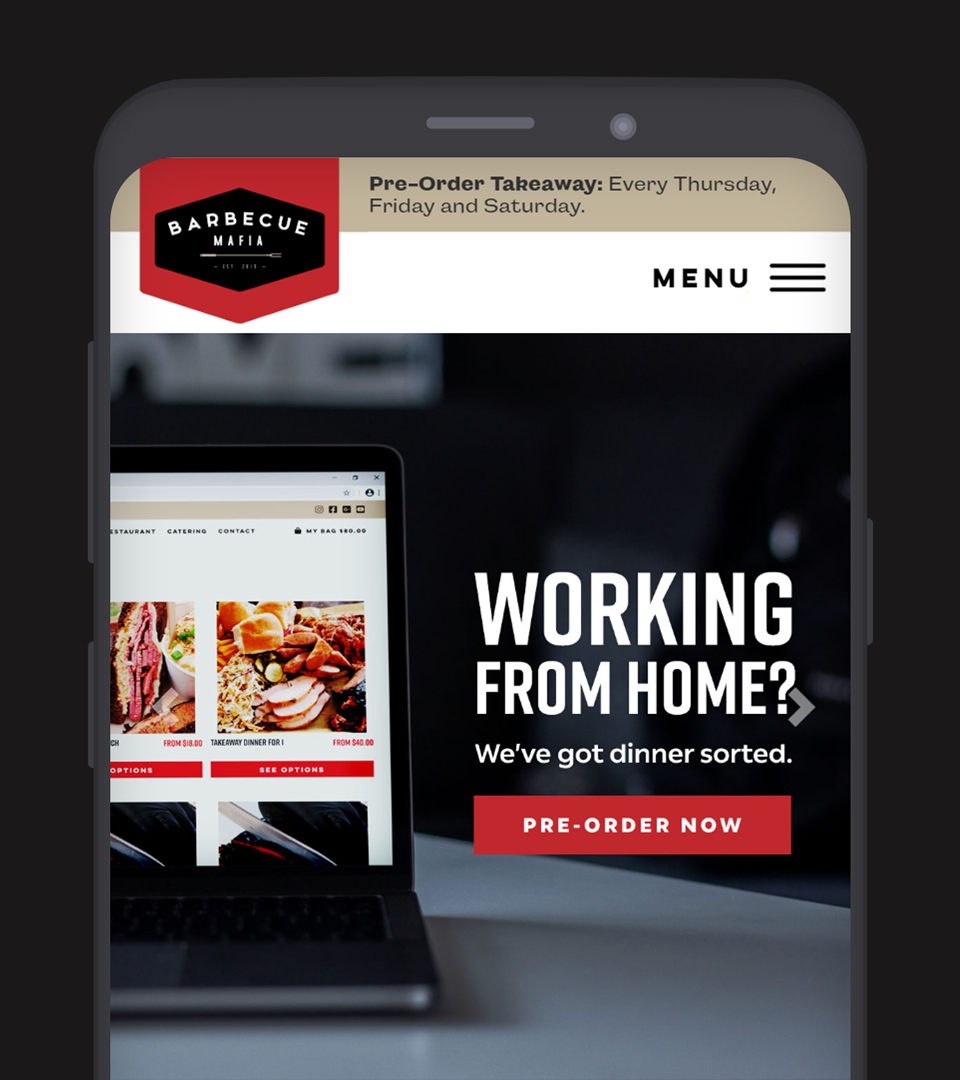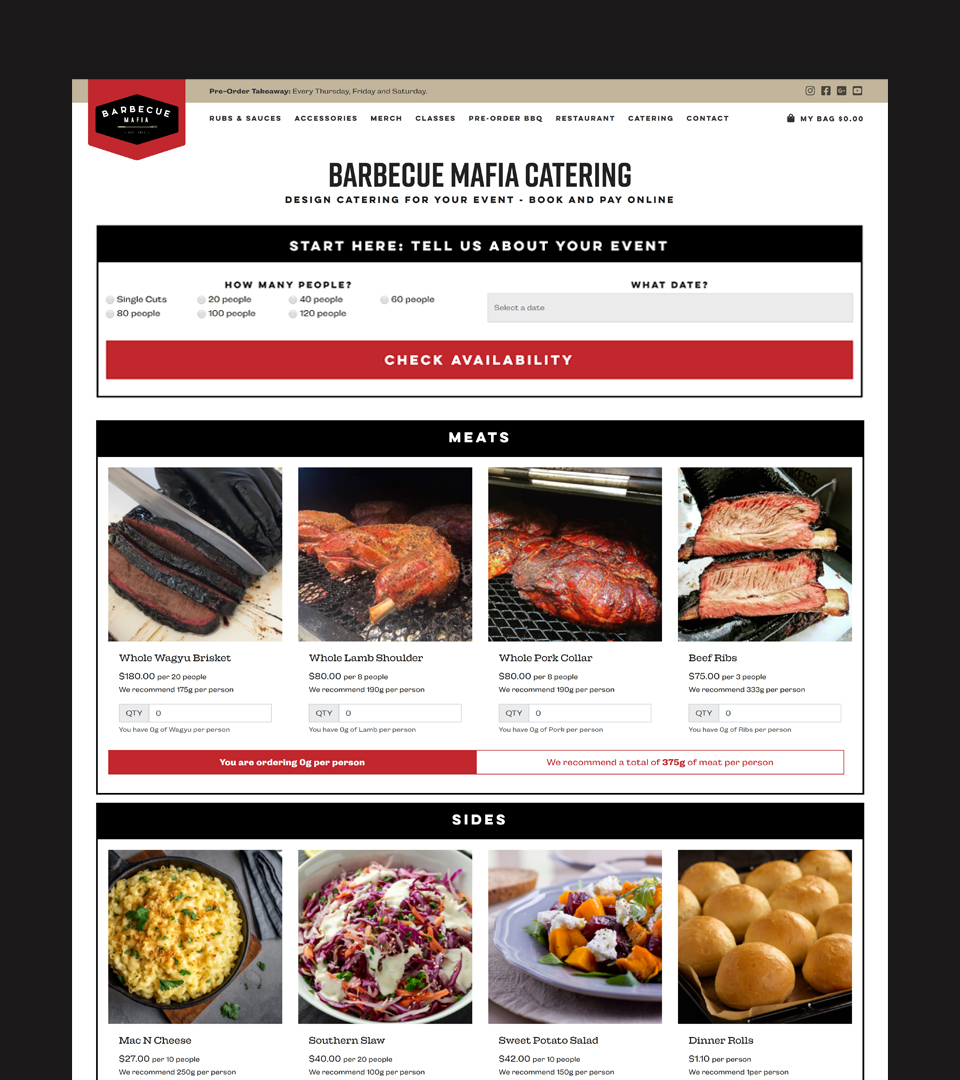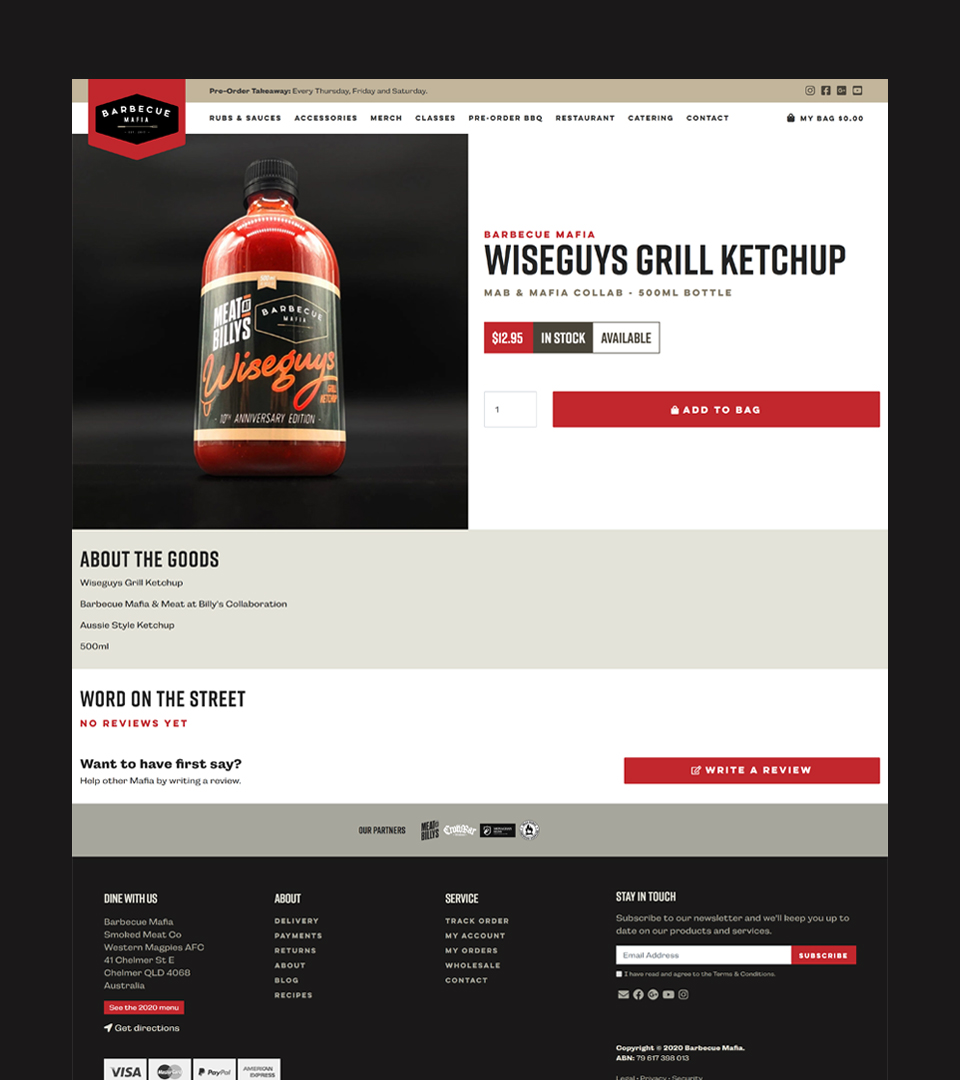 Barbecue Mafia Smoked Meat Co
Founded in 2013, the Barbecue Mafia are four lads from Brisbane crazy about American style low 'n' slow barbecue. Originally a competition team travelling all around Australia and internationally, the Mafia team decided to take their passion to the next level by opening an online store and restaurant in Chelmer, Queensland.
About
Migrating from another platform, crafting a new solution that could support their strong fanbase and wholesalers across Australia in style was key to the project's success. From product and merchandise sales through to managing pre-orders for the restaurant and catering - the website covers every side of the Mafia business. A bespoke barbecue catering kit was developed to allow customers to order everything from a single cut of meat, up to a Mafia feast for 120 people complete with sides, dinnerware and sauces with built-in calculation and clear pricing to take the guesswork out of how much food to order and pricing. Integration and automation with email marketing and accounting tools also help the team save time and generate sales.
Type of site
Live site
Features
Inventory Management
Accounting
Email Marketing
Live Postage Rates & Labelling
Website Stock Levels
Click and Collect
Customer & Wholesale Pricing
Built on
Talk to us about your project
Book a free website review. We'll take a look at your current website and online presence, and give you our ideas on what you can do.
See if we're a good fit for your business