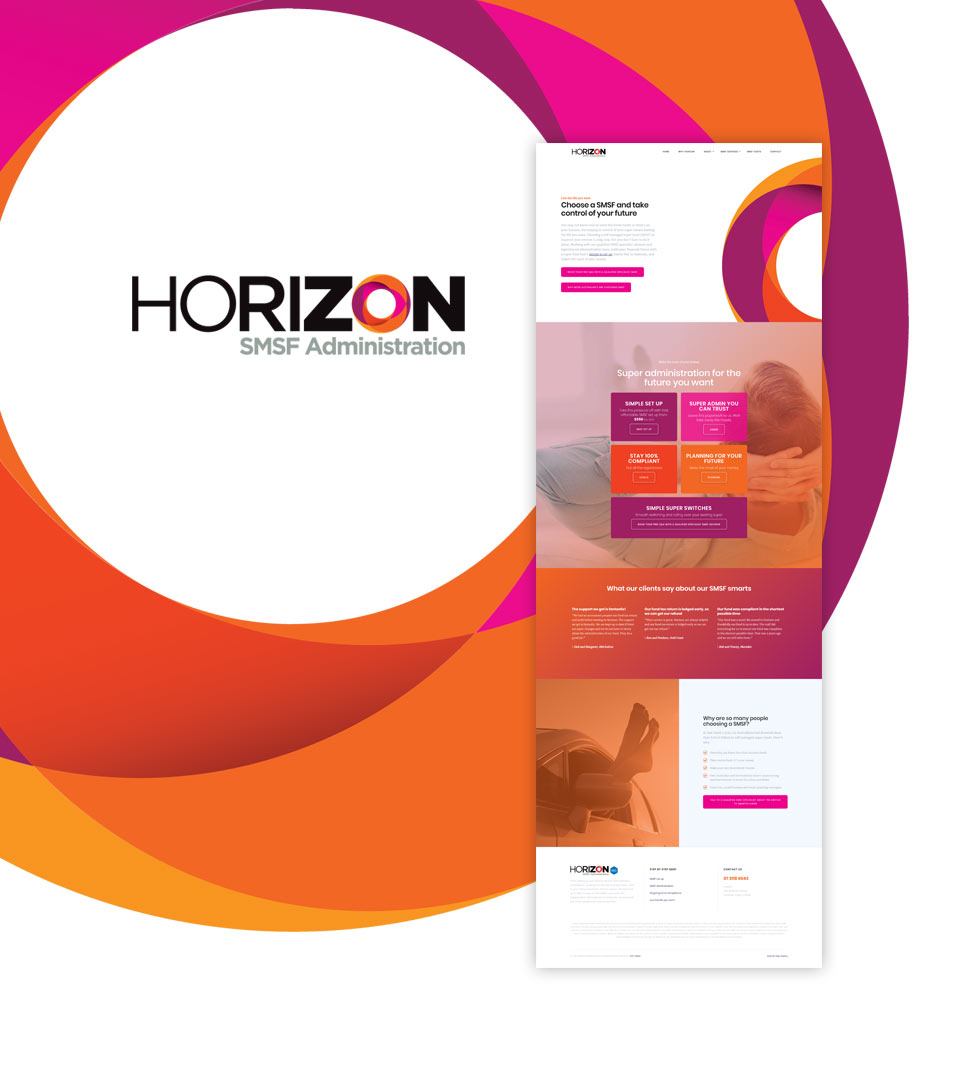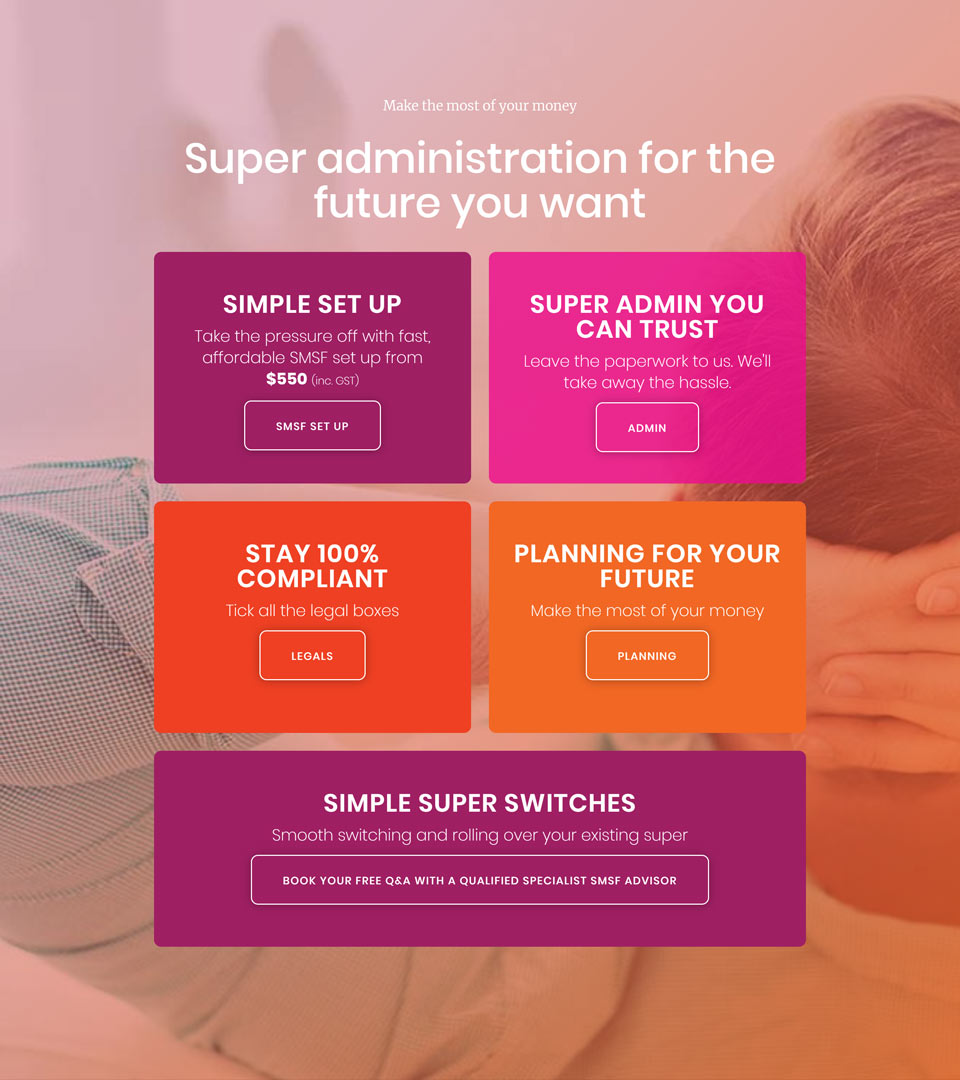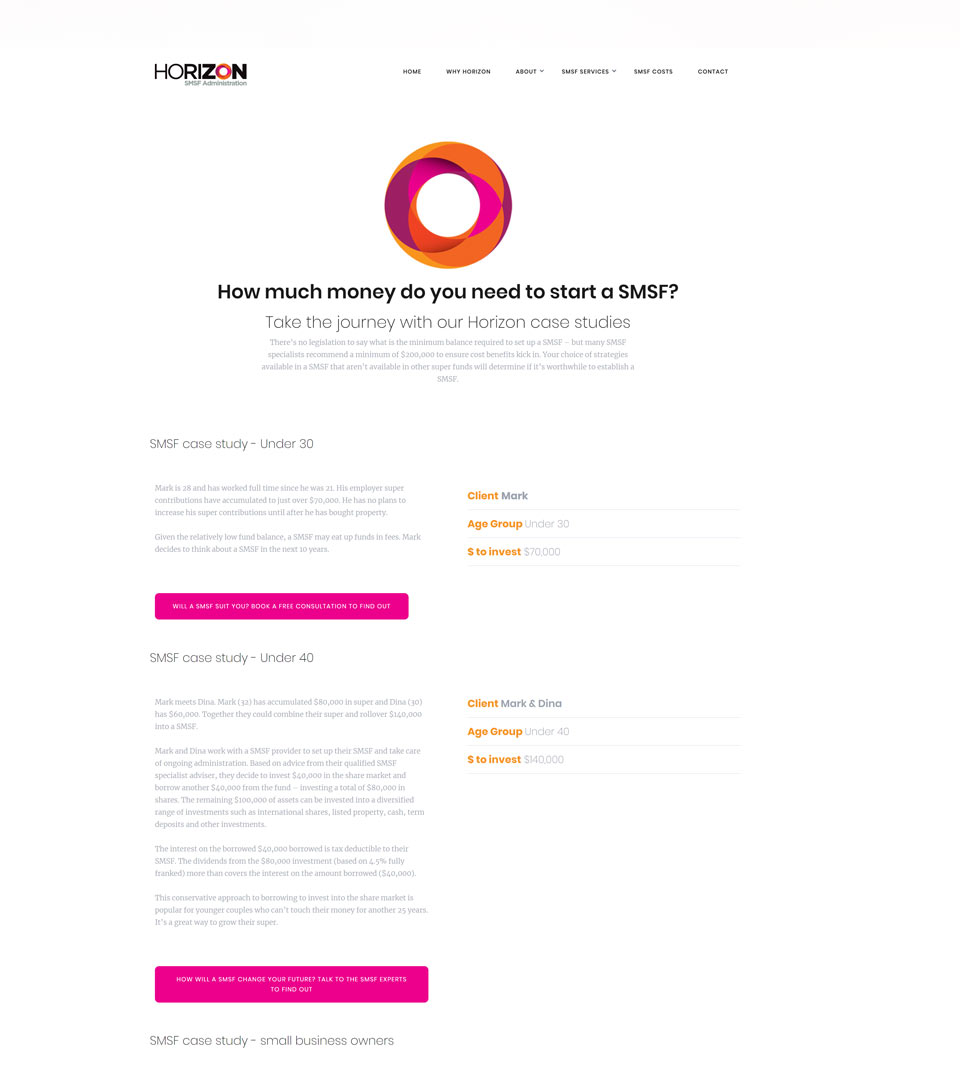 Horizon Superannuation
Specialist self managed super (SMSF) team with a long track record of financial success planning for your needs. Horizon Superannuation help SMSF start ups, provide ongoing help with annual audits, tax returns and future planning for you.
About
More and more Australians are choosing to set up their own self-managed super funds to take control of their financial future. Horizon Superannuation moved from an aged website that was complex and difficult manage. Following our 3-step recipe, re-branding for the business was undertaken prior to the website build with GRAF-X Design Suite. This gave the business a modern and professional brand. New, engaging content written by Work Words (expert copywriter who wrangles words for the biggest and smallest brands). The copy has been integral in getting the right message to site visitors and to search engines. Add on the final step - the new website build. The result has produced a crisp clean on brand site, that has easy to read content for search engines and for the first time investor through to an experienced SMSF owner.
Type of site
Live site
Features
Built on
"
The team at Pixtel Portal were amazing to work with and have great knowledge when it comes to building websites, both strategically and visually. We really enjoyed working with the team at Pixtel Portal and would strongly recommend their services to anyone.
"
— Thomas Jacks, Horizon Superannuation
Talk to us about your project
Book a free website review. We'll take a look at your current website and online presence, and give you our ideas on what you can do.
See if we're a good fit for your business