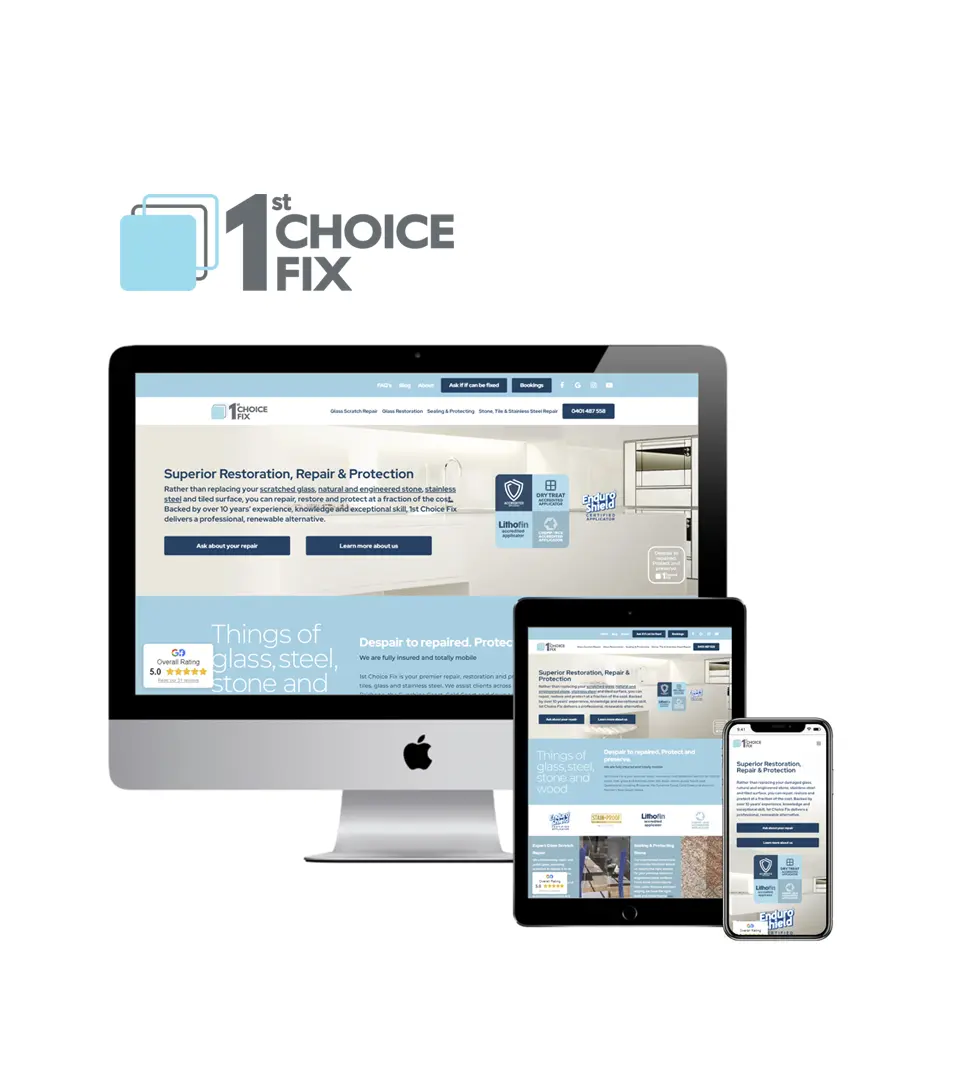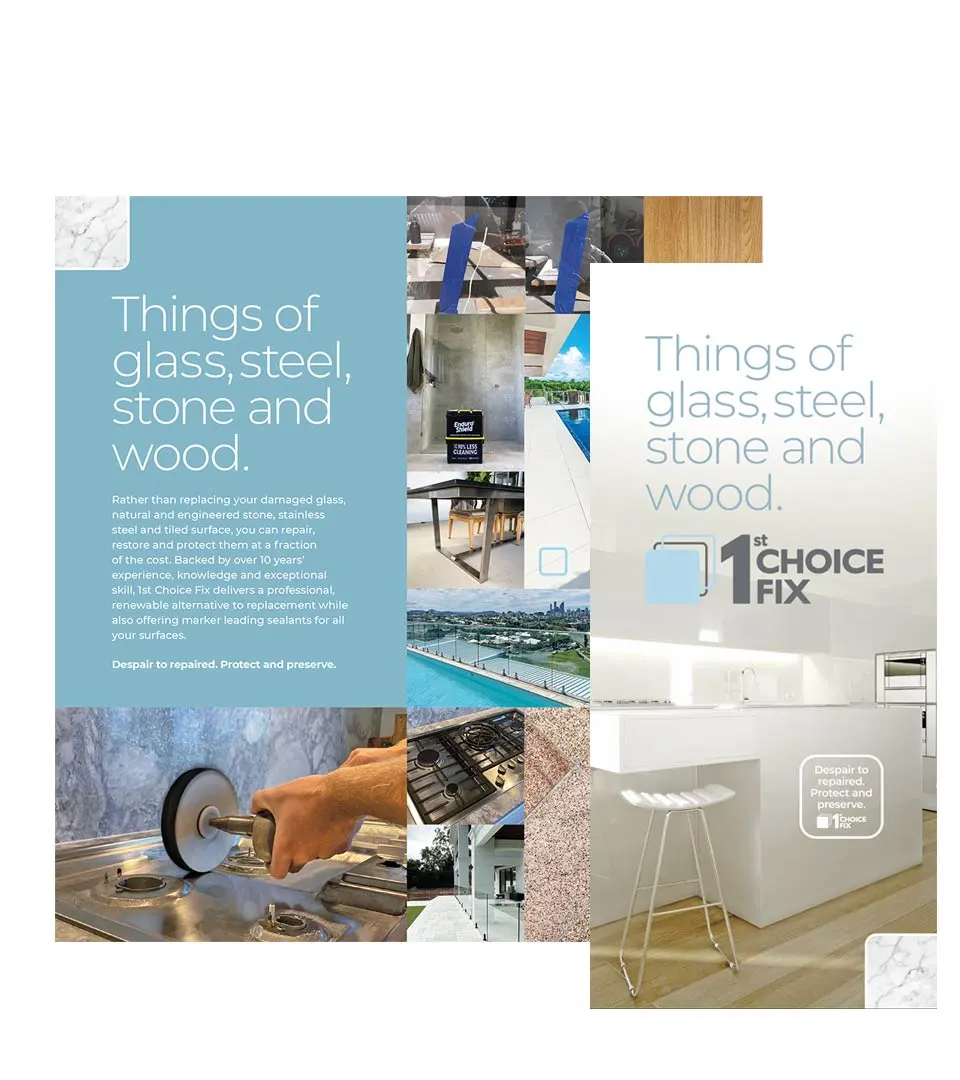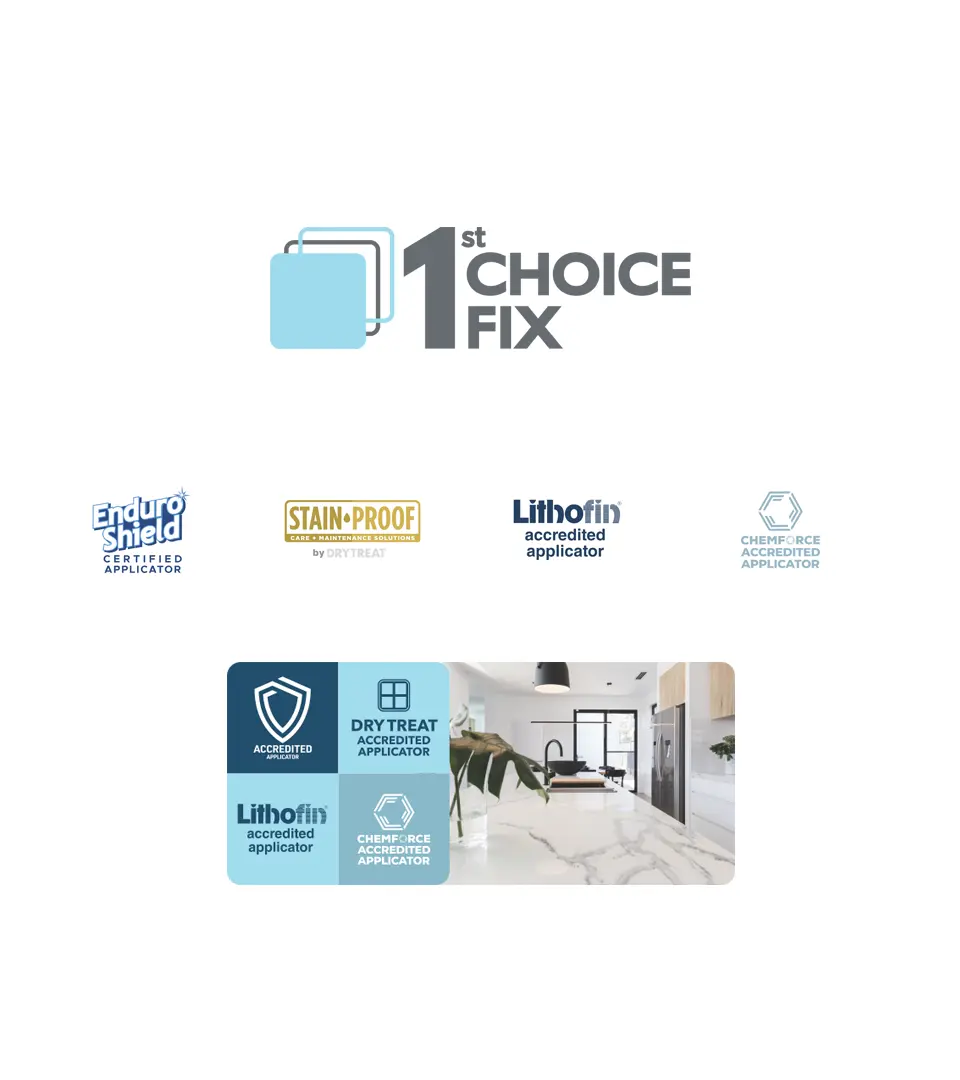 1st Choice Fix
Rather than replacing your scratched glass, natural and engineered stone, stainless steel and tiled surface, you can repair, restore and protect at a fraction of the cost. Backed by over 10 years' experience, knowledge and exceptional skill, 1st Choice Fix delivers a professional, renewable alternative.
1st Choice Fix is your premier repair, restoration and protection service for natural stone, tiles, glass and stainless steel. We assist clients across South-east Queensland including Brisbane, the Sunshine Coast, Gold Coast and down to Northern New South Wales.
About
1st Choice Fix carefully followed our three-step recipe collaborating with Graf-X Design Suite for branding enhancements and print brochureware. Adding in the services from The Professional Writer for clever, creative, SEO'd content bring together beautiful branding and strategic content for this website build. The website showcases business owner Jaxon Sutton's unique qualifications for surface restoration and protection services.
Type of site
Live site
Features
CRM
CMS
Blog
SEO
Online Enquiries
Easy updating
Built on
Talk to us about your project
Book a free website review. We'll take a look at your current website and online presence, and give you our ideas on what you can do.
See if we're a good fit for your business