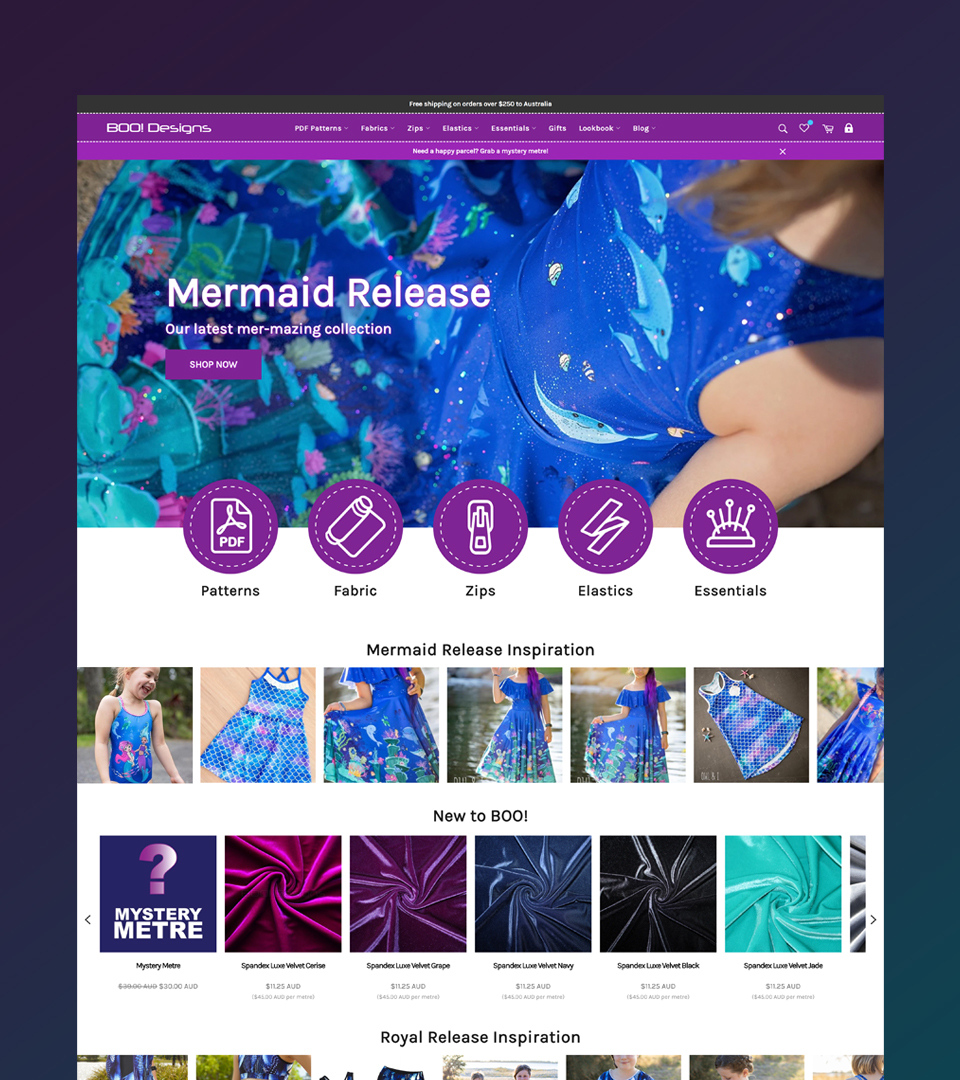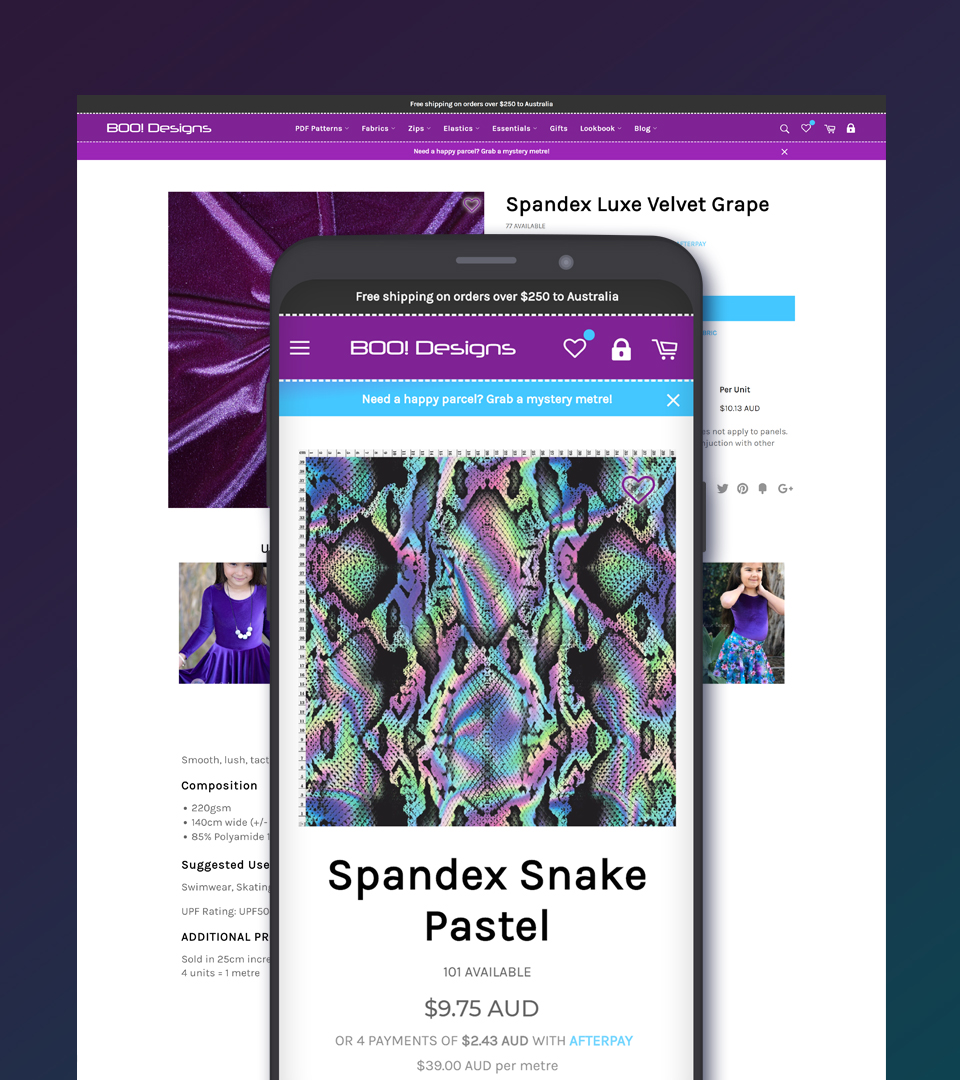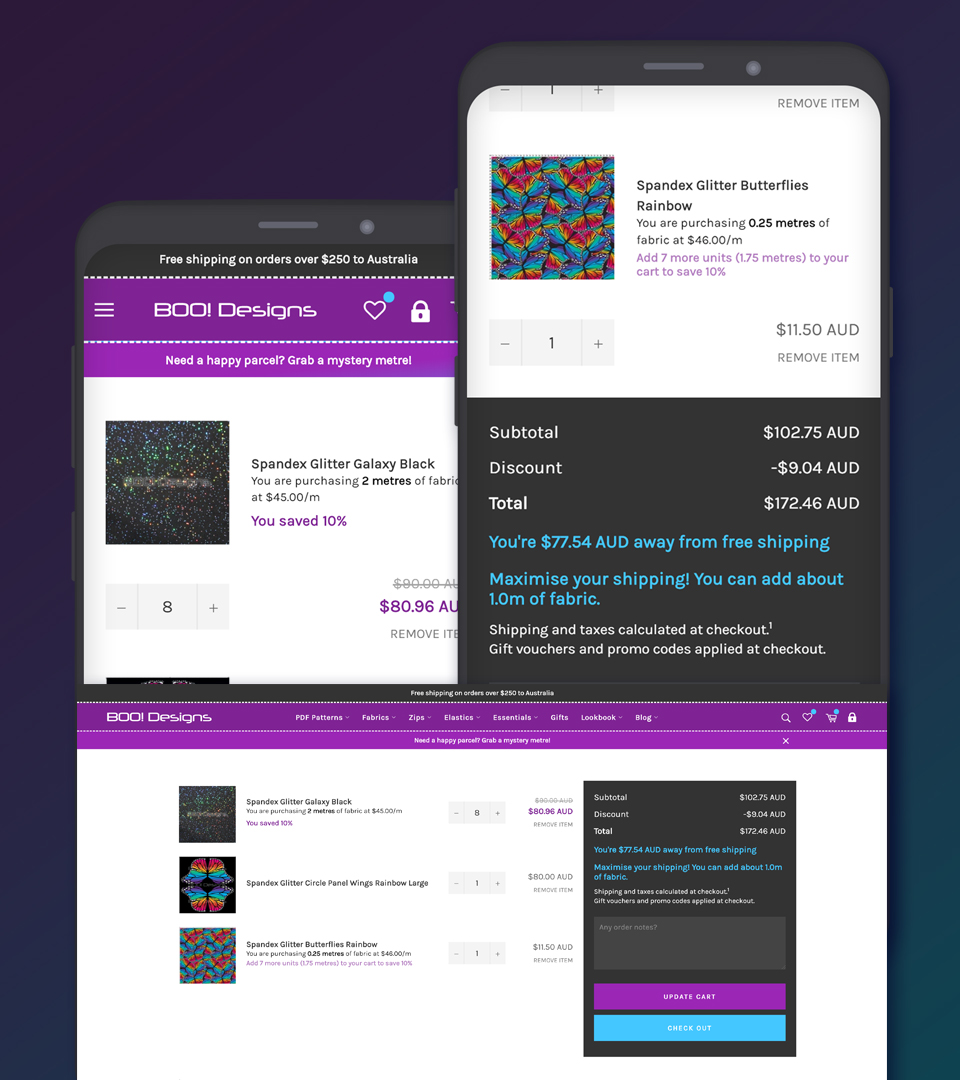 BOO! Designs
From modern children's PDF clothing patterns to stylish high quality Lycra, BOO! Designs was built to serve fantastic fabric fiends around the world.
About
Frustration over inconsistent pattern sizing and being unable find stylish children's clothing was ultimately what ignited Kristie's passion to start designing patterns. Since 2011, BOO! Designs has grown to sourcing the very best products from around the world to enhance the sewing experience including high quality Lycra with incredible designs, stunning zips and luxurious colourful waistband elastic. Built on Shopify Plus, BOO! is designed to handle a large volume of shoppers for product releases and sales with ease. Automated discounts reduce the need for coupon codes and allow for complex pricing rules, while bespoke upsells incentivise customers towards volume discounts and special offers like free shipping all applying instantly.
Type of site
Live site
Features
Automated Discounts
Bespoke Upsell Engine
Recurring Subscriptions
Site Event Management
Live Postage Rates & Labelling
Email Marketing
Inventory Management
Website Stock Levels
Digital Delivery
Afterpay
Built on
Talk to us about your project
Book a free website review. We'll take a look at your current website and online presence, and give you our ideas on what you can do.
See if we're a good fit for your business