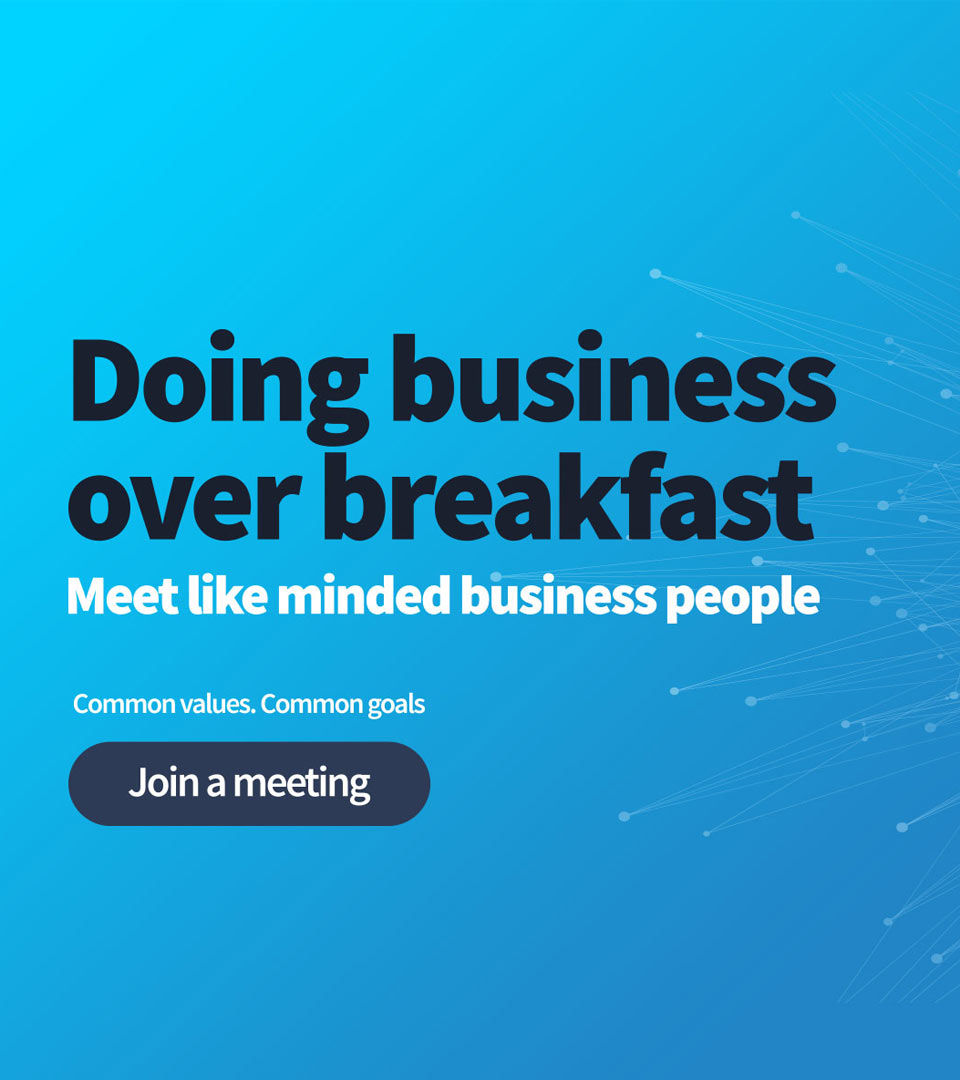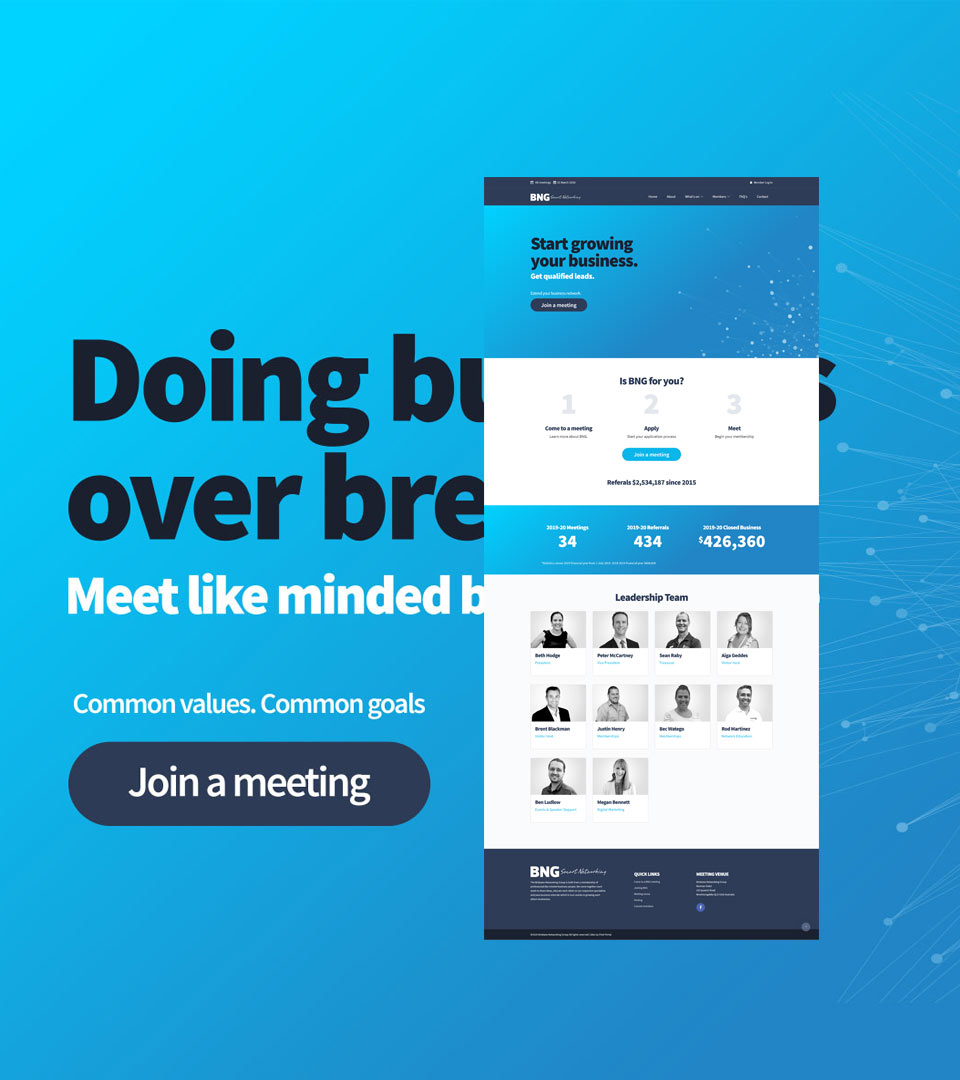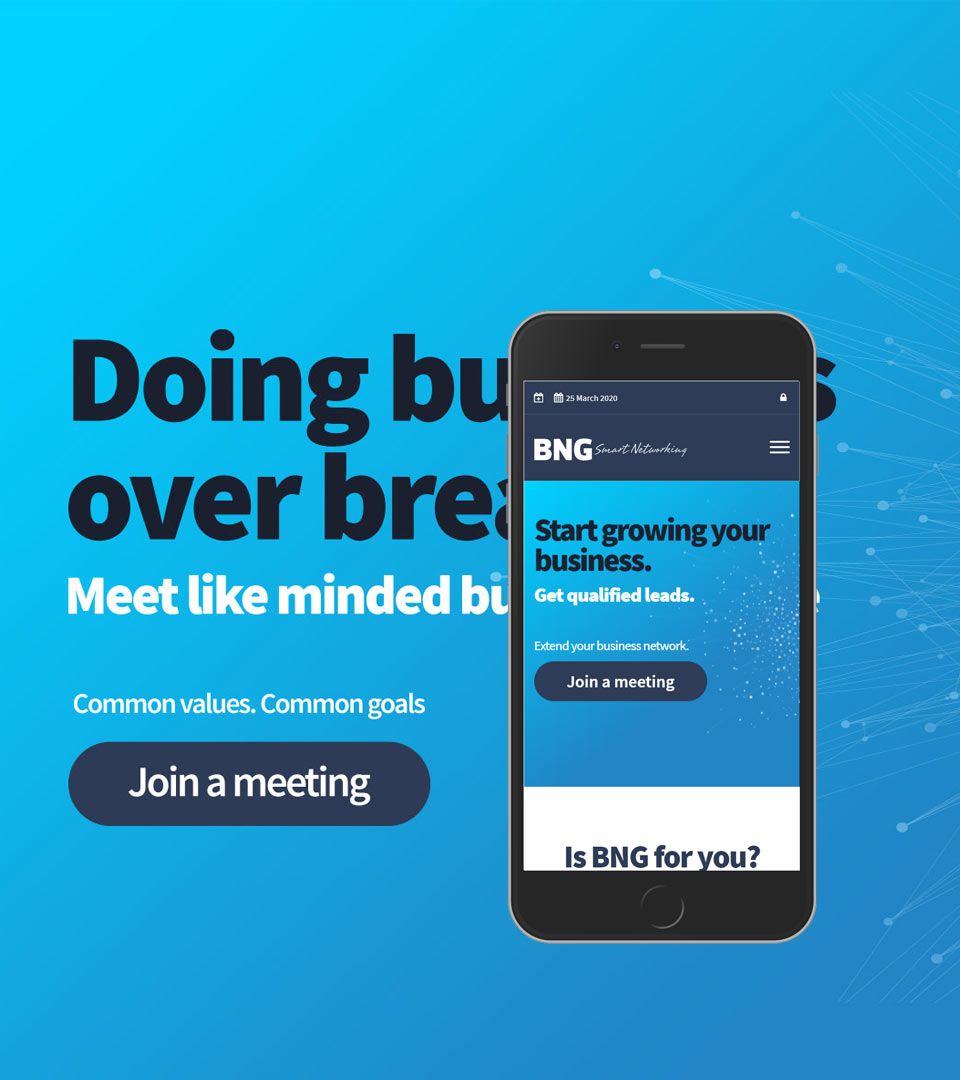 Brisbane Networking Group
Brisbane Networking group members meet weekly over breakfast with like minded business people collaborating, sharing ideas and referrals.
About
A business website to promote weekly network meetings of Brisbane Networking Group members and their categories while communicating why the group exists. Treepl CMS allows for easy weekly updates of statistics and member information.

Management of members and meetings is carried out by the member and event apps for weekly meetings and displaying speaker of the week. Brisbane Networking Group members have their business information displayed on the public area of the website while having access to a secured members area that allows any member to update their own profile. In addition they have access to a members blog app and and access to online and downloadable member resources. Email marketing is managed through MailChimp to members. Brisbane Networking Group visitors receive a drip-fed email campaign after attending a meeting.
Type of site
Live site
Features
CMS
CRM
Events app
- Meeting registration
Member App
Secure Members Area
Mailchimp Integration

Built on
"Since Pixel Portal re-developed our website we have certainly noticed that visitors have been interested in our group more "organically" than before. Aesthetically, the website is very attractive and really gives our small networking group a level of professionalism. This is really important to us as it shows to visitors outside our group that we are a professional organisation and sets an intent before them arriving for a meeting. Since the website upgrade, Megan has been so easy and accommodating working with little tweaks and integrating in mailout campaigns. Anything we have asked has never been too much trouble. Highly recommend Megan and the team at Pixel Portal"
— Leadership Team, Brisbane Networking Group
Talk to us about your project
Book a free website review. We'll take a look at your current website and online presence, and give you our ideas on what you can do.
See if we're a good fit for your business