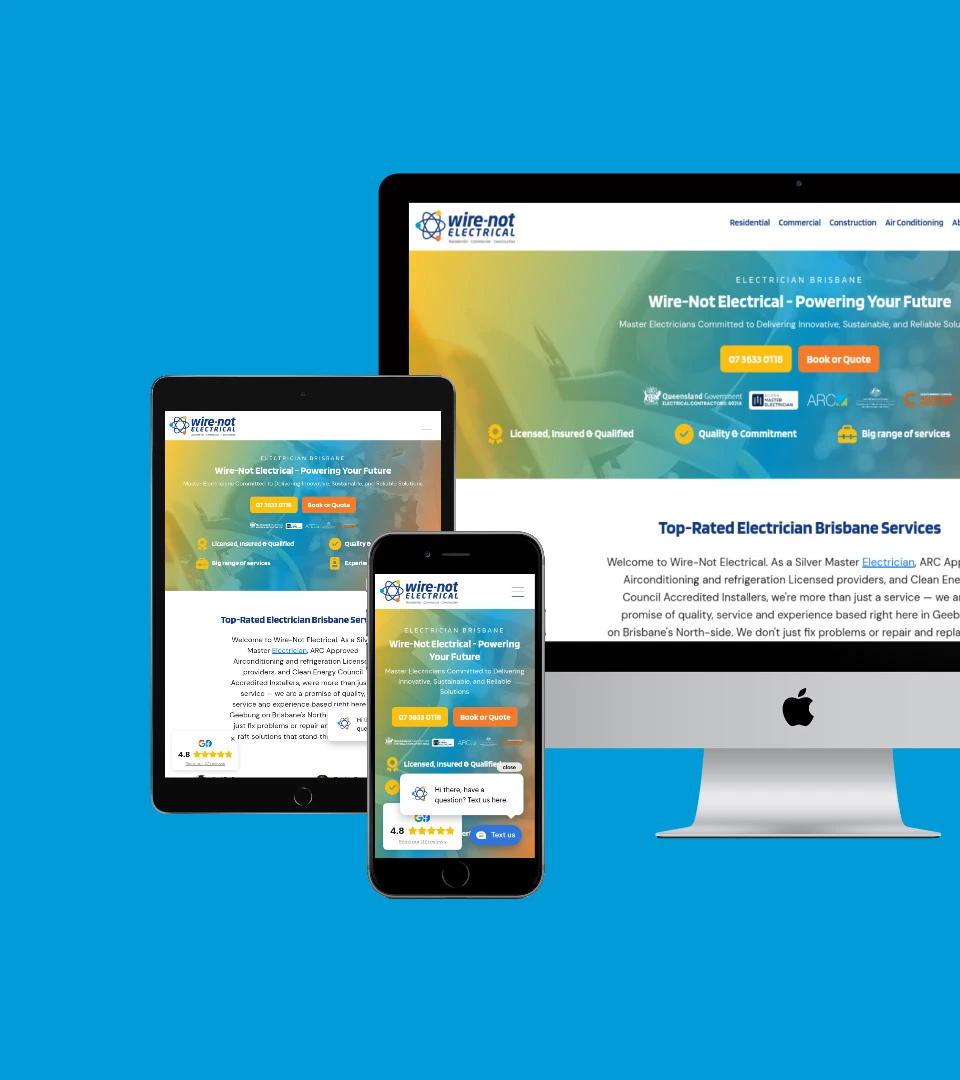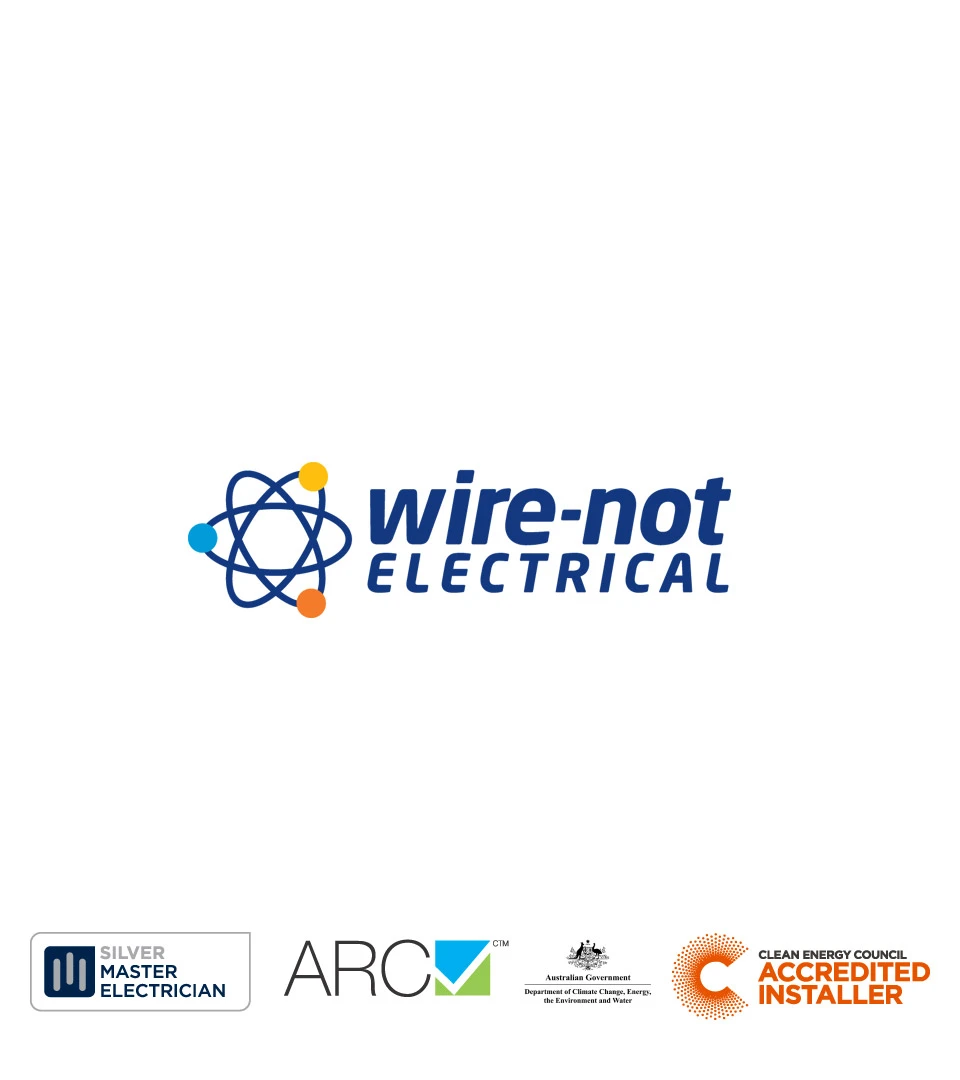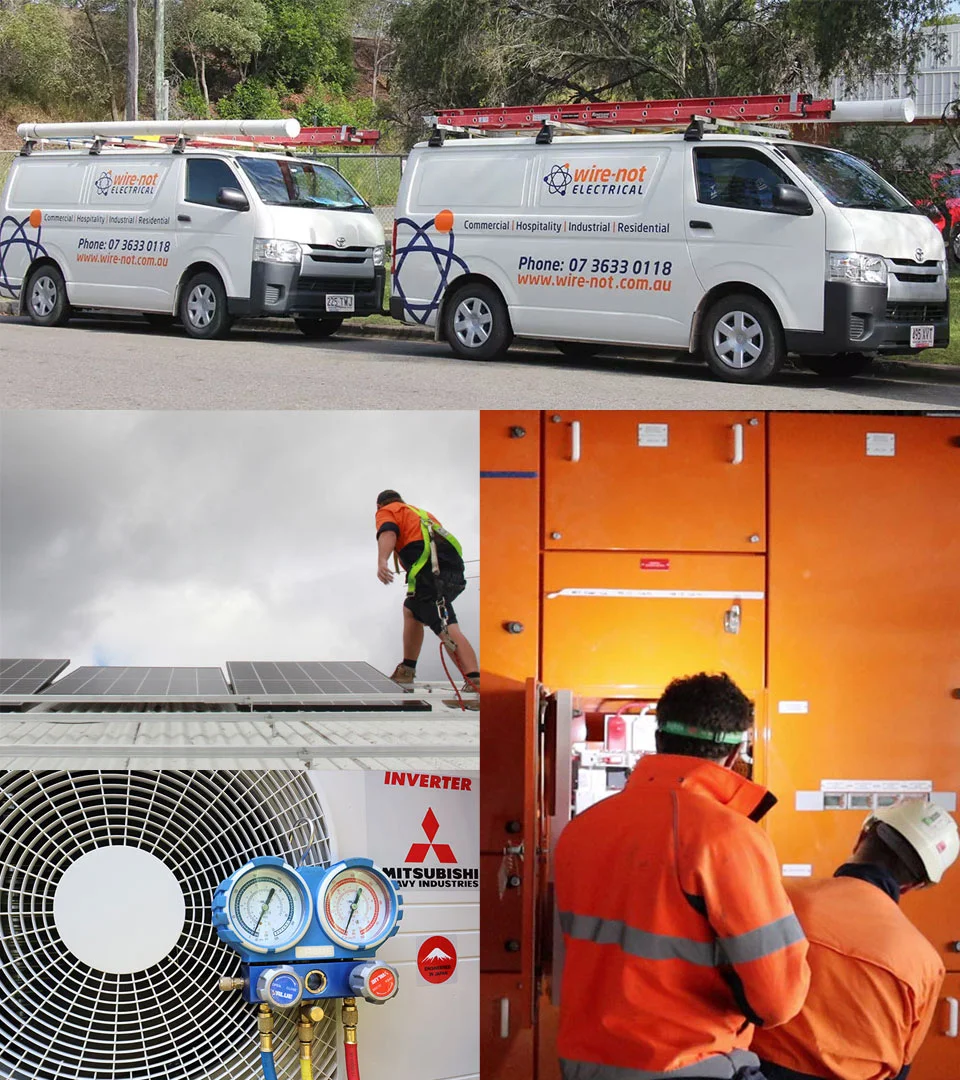 Wire-Not Electrical
Wire-not are are your local, trusted electrician. They've been dedicated to serving their Brisbane customer base for more than 20 years with their electrical services for residential, commercial and construction spaces. Silver Master Electrician, ARC Approved Airconditioning and refrigeration Licensed providers, and Clean Energy Council Accredited Installers, they are more than just a electricians — they are promise of quality, service and experience based right in Geebung on Brisbane's North-side. They don't just fix problems or repair and replace, they craft solutions that stand the test of time.
About
Located in Brisbane Northside, Wire-Not Electrical is the leading electrical service provider based in Geebung. When the dynamic duo, Andrew and Sarah Reilly, reached out to us, they expressed concerns about their website's performance and its visibility in search results. They were keen on enhancing their online presence and ensuring their goals were met.
At Pixel Portal, we took a deep dive with a comprehensive website audit. Our findings highlighted areas of improvement, particularly in content optimization. Leveraging Google's best practices, we revamped their website to not only be search-engine friendly but also user-centric. Our primary objective was to make it seamless for potential clients to connect with Wire-Not Electrical and avail their services.
Our collaboration with Sarah and Andrew extended beyond just website optimization. We enhanced their on-page SEO, boosted their local citations, refined their Google Business Profile, and amplified their online reviews. The result? A robust online presence that truly represents the excellence of Wire-Not Electrical where we can continue to work with them to grow their presence.
Type of site
Live site
Features
CRM
CMS
Blog
SEO
Online Enquiries
Easy updating
Built on
Talk to us about your project
Book a free website review. We'll take a look at your current website and online presence, and give you our ideas on what you can do.
See if we're a good fit for your business