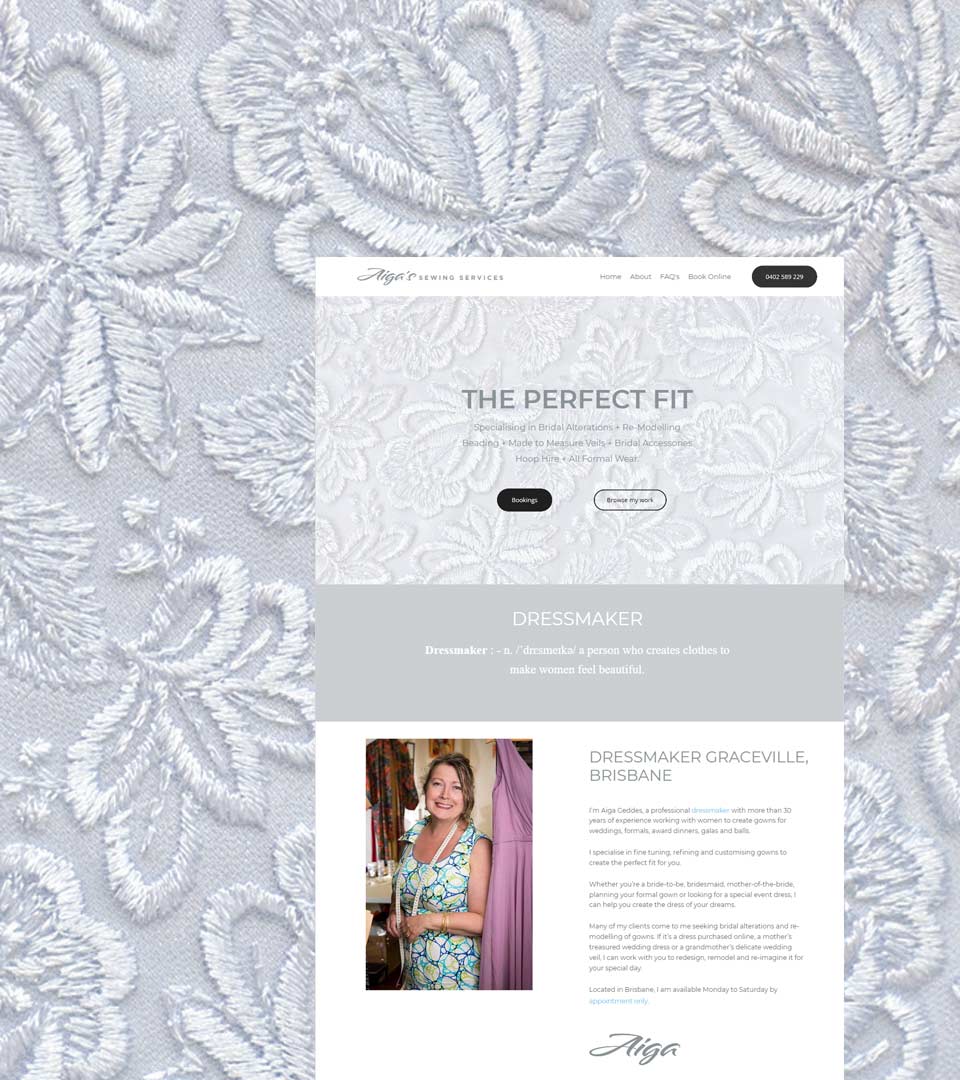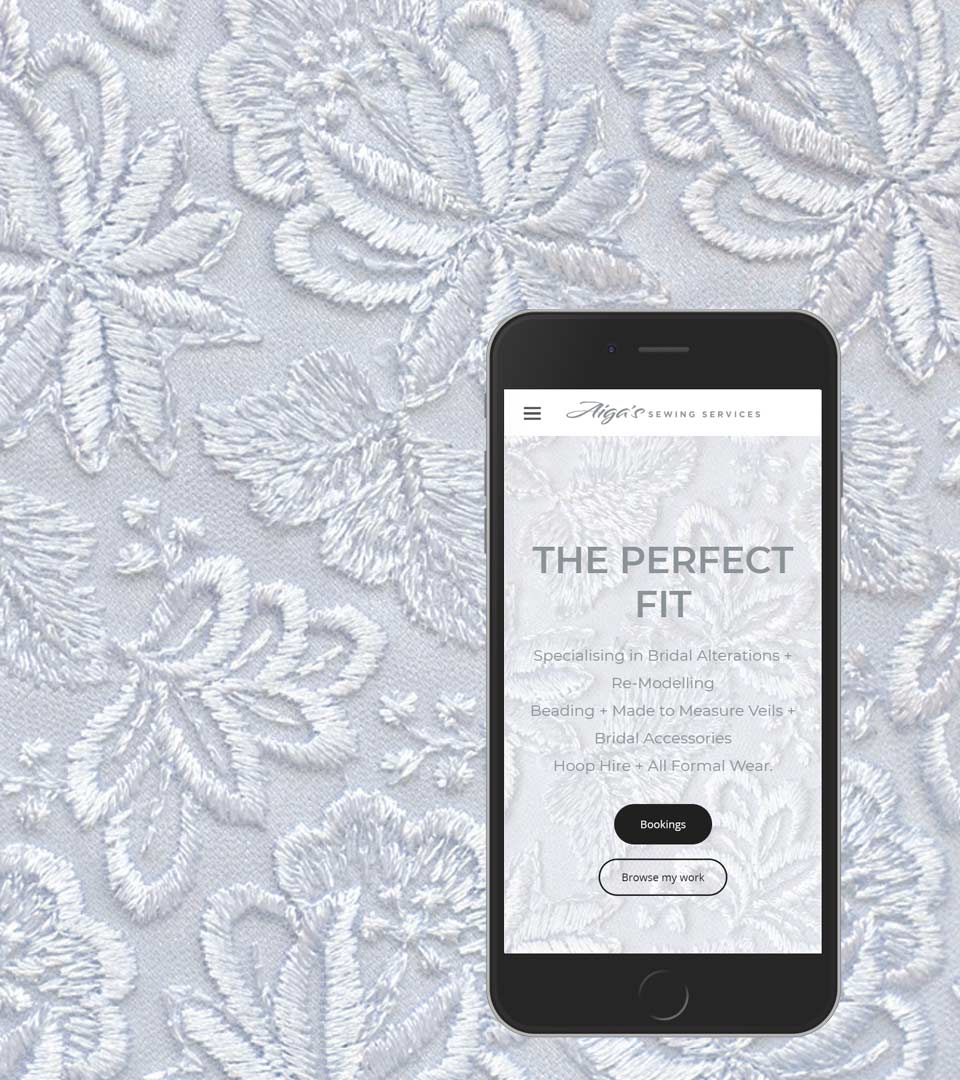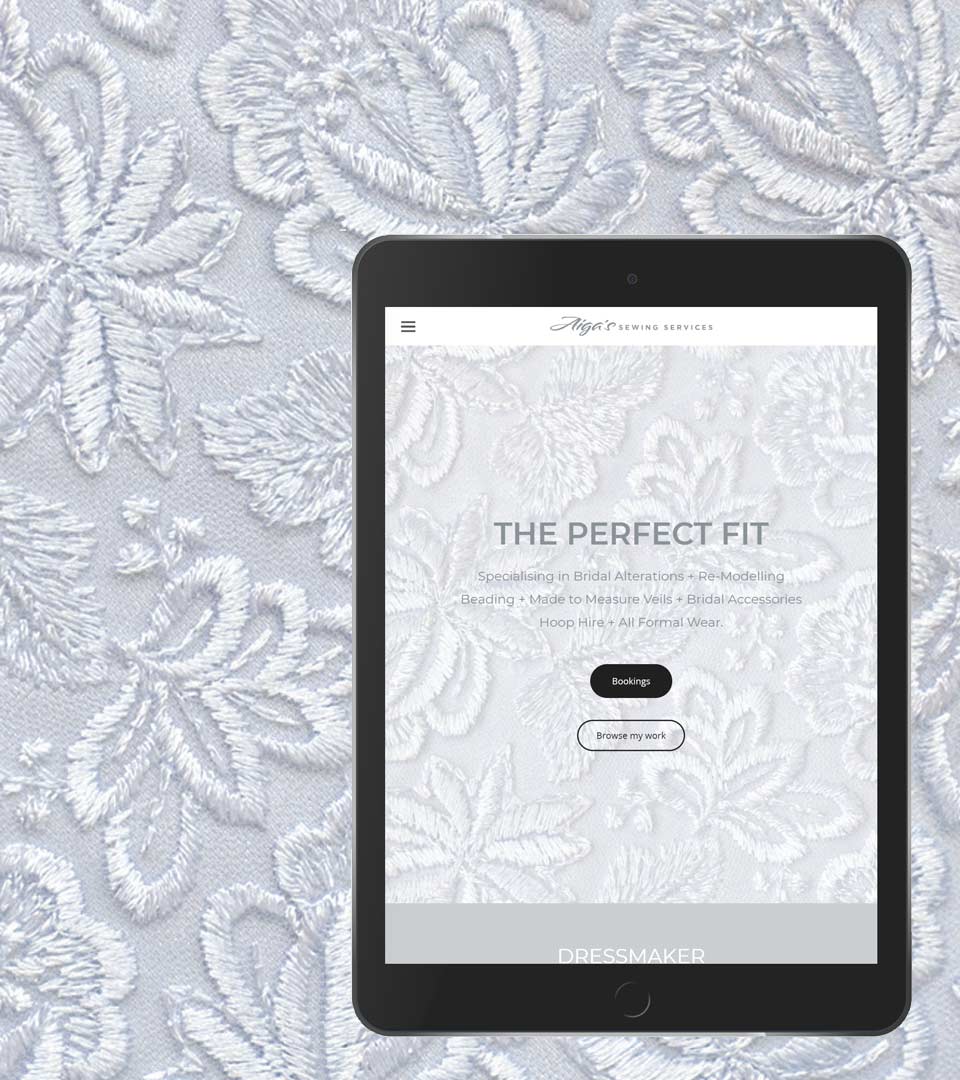 Aiga's Sewing Service
Aiga Geddes is a professional dressmaker with more than 30 years of experience working with women to create gowns for weddings, formals, award dinners, galas and balls.
About
As a dressmaker in Brisbane, Aiga had reached a level of success with social media. A website was the next step to give Aiga's Sewing Services better reach online. Site visitors and now see the how Aiga's studio works can display the beautiful, quality work for brides, formals and alterations. An online booking form for studio appointments and a measuring service has also helped keep track of bookings and enquiries. The SEO completed for the website see's Aiga achieve page 1 ranking organically for "dressmaker, Brisbane", "dressmaker, Graceville".
Type of site
Live site
Features
CMS
CRM
Online enquiries
Portfolio widget
Easy updating

Built on
"Having a website has extended my reach beyond what I had ever anticipated. Thank you to Pixel Portal."
— Aiga Geddes, Aiga's Sewing Service
Talk to us about your project
Book a free website review. We'll take a look at your current website and online presence, and give you our ideas on what you can do.
See if we're a good fit for your business