Free email signature template
Struggling to create a really slick email signature?
You see them come into your inbox daily, those eye catching email signatures that look on-brand, crisp, uncluttered and have all the bells and whistles. The good news is, you can create your own beautifully styled email signature with all your details. Here's a couple of options to get you started.
Hub Spot Email Signature Generator
Hub Spot have a free email signature template generator that will help you through the process of making a clean and nicely styled email signature. There's 6 simple templates to choose from that gives you the choice to upload any images you want to display in your email signature. This includes the option to upload a profile picture and a company logo, in addition to one custom call-to-action.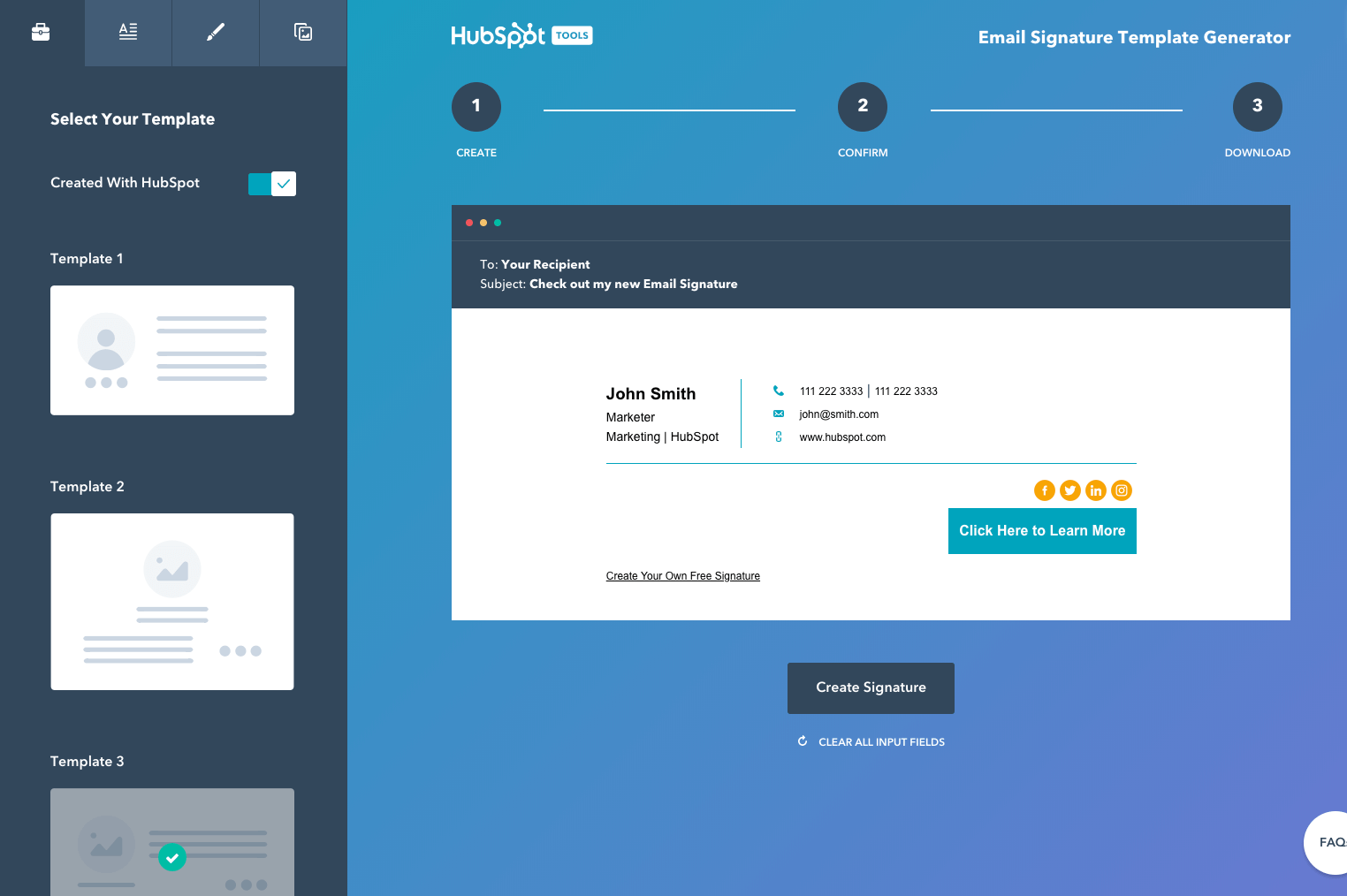 Before you get started, check off these items
You'll need the following items ready to make this task really fast to complete -
Check that your email client can accept a HTML signature. Depending on the email client you're using, there will be different steps for uploading your email signature. Hub Spot's Email Signature Generator has thankfully listed all the instructions on how to add your email signature to Gmail, Outlook, Apple Mail, and Yahoo Mail.
All your social media links
A version of your logo/brandmark that's live online - so share it from Google Drive or your own website.
Getting first look at your new signature
A live preview is shown as you complete your signature, so you'll know it's right before start using it. Your signature will be ready to cut and paste into Outlook, GMail or Apple mail.
Create your your email signature
Zapier - 13 Free Email Signatures
Zapier's Amanda Pell says "The only thing worse than a bad subject line is a bad email signature. By that point, you may have actually taken the time to read the email, only to be accosted by a weirdly formatted sign-off that makes your eyes burn."
To help you avoid that fate, Zapier have put together a selection of non-eye-burning email signature templates for you to adapt and use—along with some tips for how to sign off appropriately.
Back to blog list

⟶