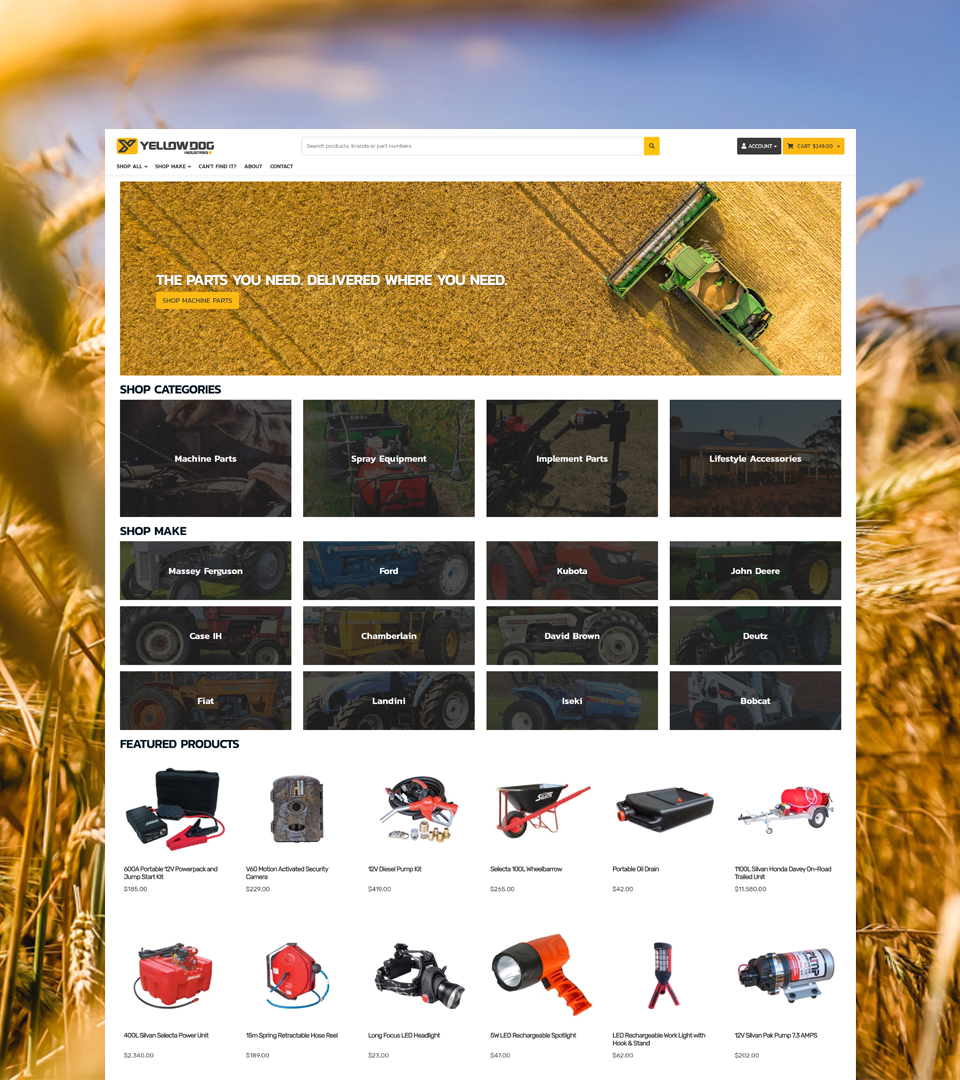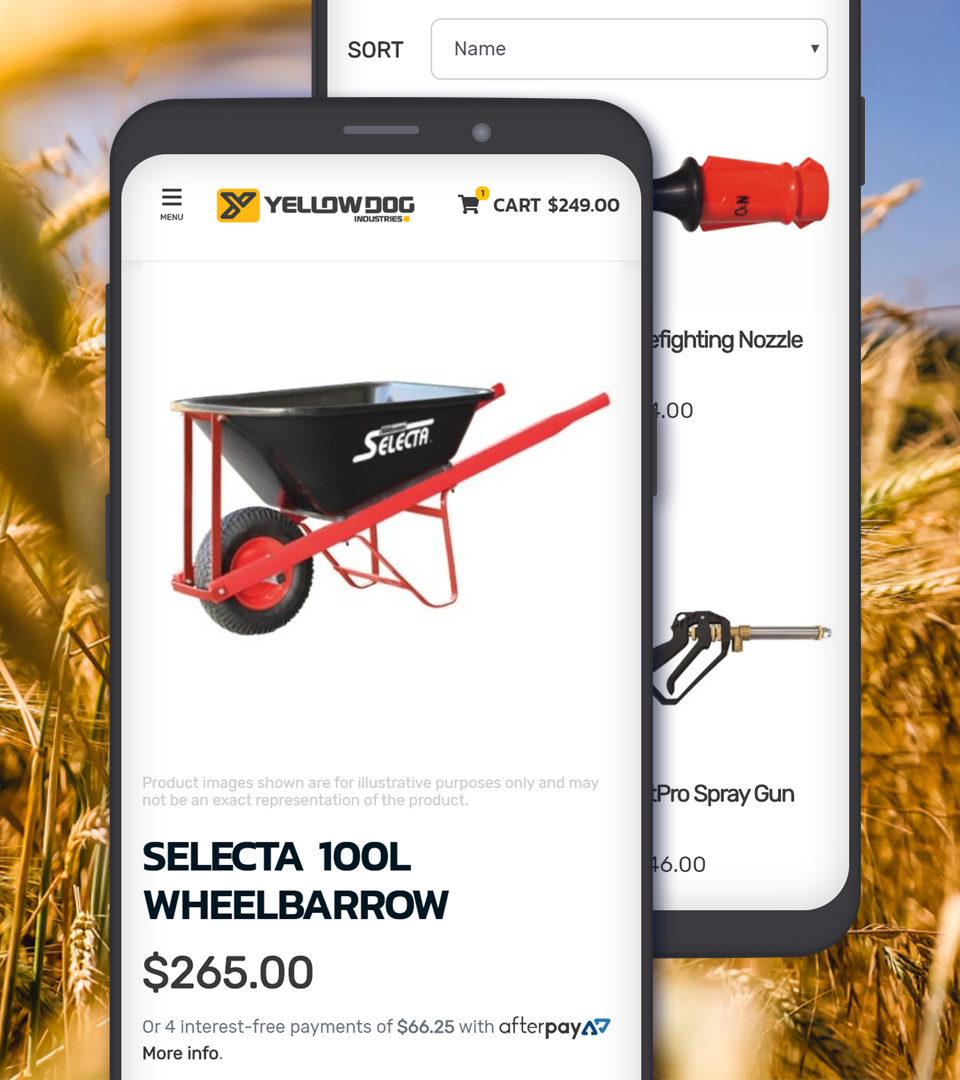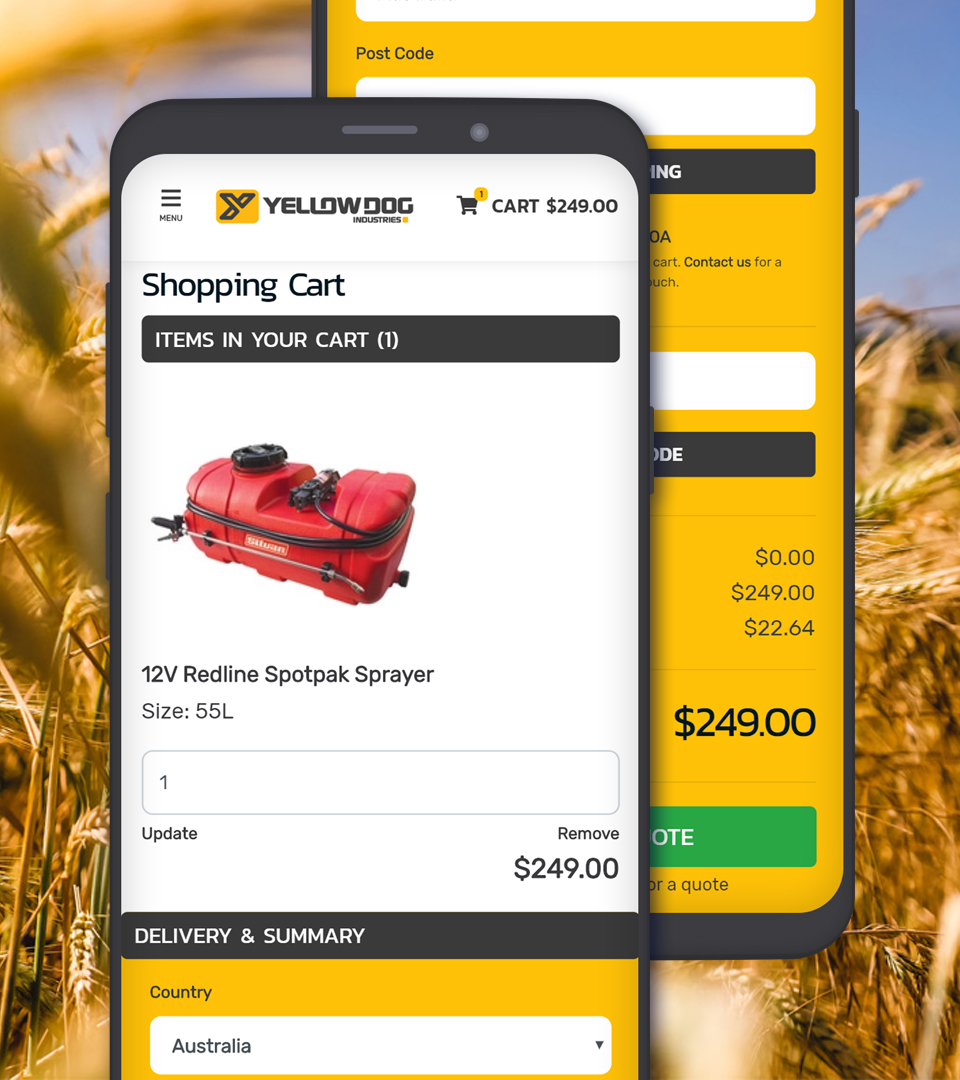 Yellow Dog Industries
At Yellow Dog Industries, their goal is to redefine the future of Agricultural, Industrial and Lifestyle retail by delivering the highest quality products at the most affordable prices – directly to you!
About
Yellow Dog Industries supplies parts and spares for mower, tractor, mini excavator or skid steer equipment and implement-parts. That array of products means you'll need someone who's in the know. So, it's reassuring you've got the team at Yellow Dog industries with 35 years of combined experience and knowledge of agriculture related industries.
As start-up business with new branding, and new business model, business owner Greg Fisher entered the online market place in October 2019. With unrivalled access to all types of machine parts for your mower, tractor, mini excavator or skid steer; along with spray equipment, implement parts and lifestyle accessories – all from a number of respected leading global wholesalers including Bare Co, Silvan Selecta, Hardi, Digga, Enmach Industries, Bepco, Sparex and more.
Type of site
Live site
Features
Accounting
eBay integration
Google Shopping
Sendle
Afterpay

Built on
Talk to us about your project
Book a free website review. We'll take a look at your current website and online presence, and give you our ideas on what you can do.
See if we're a good fit for your business