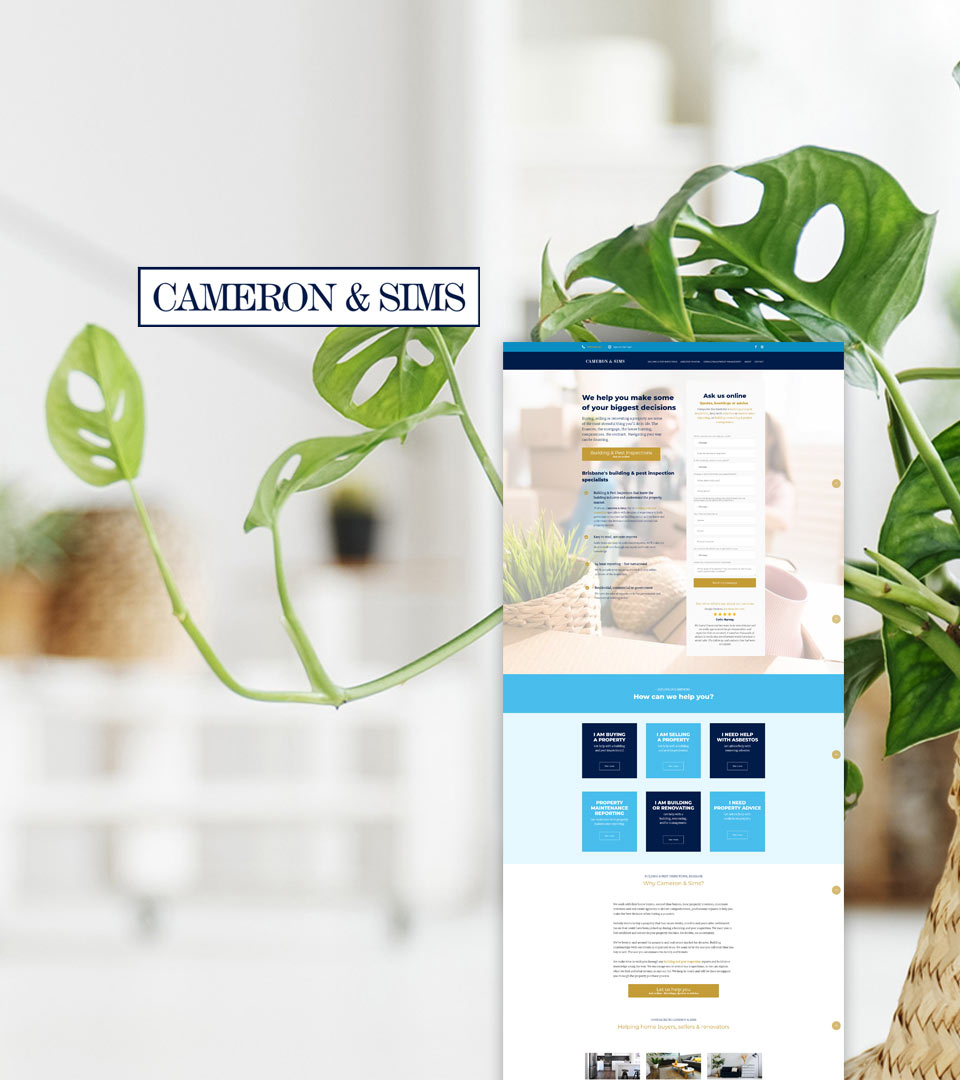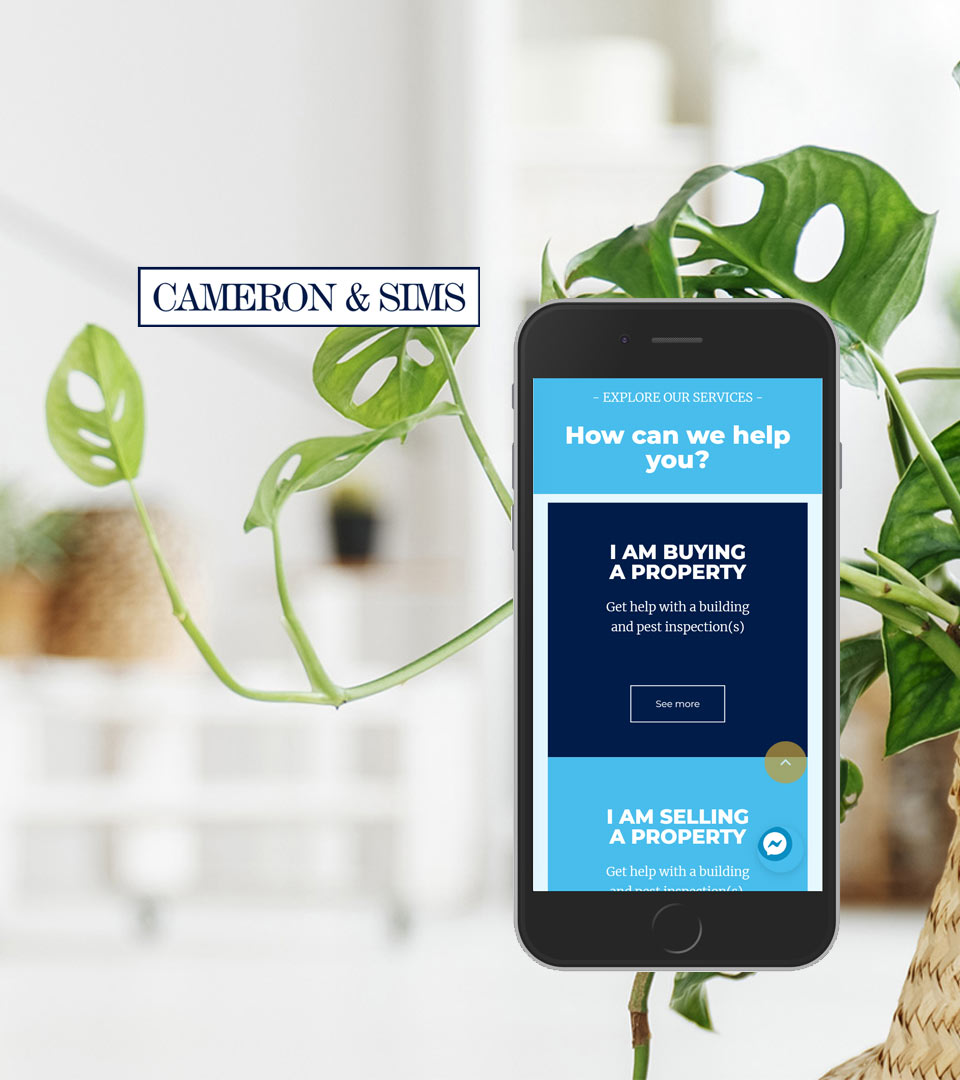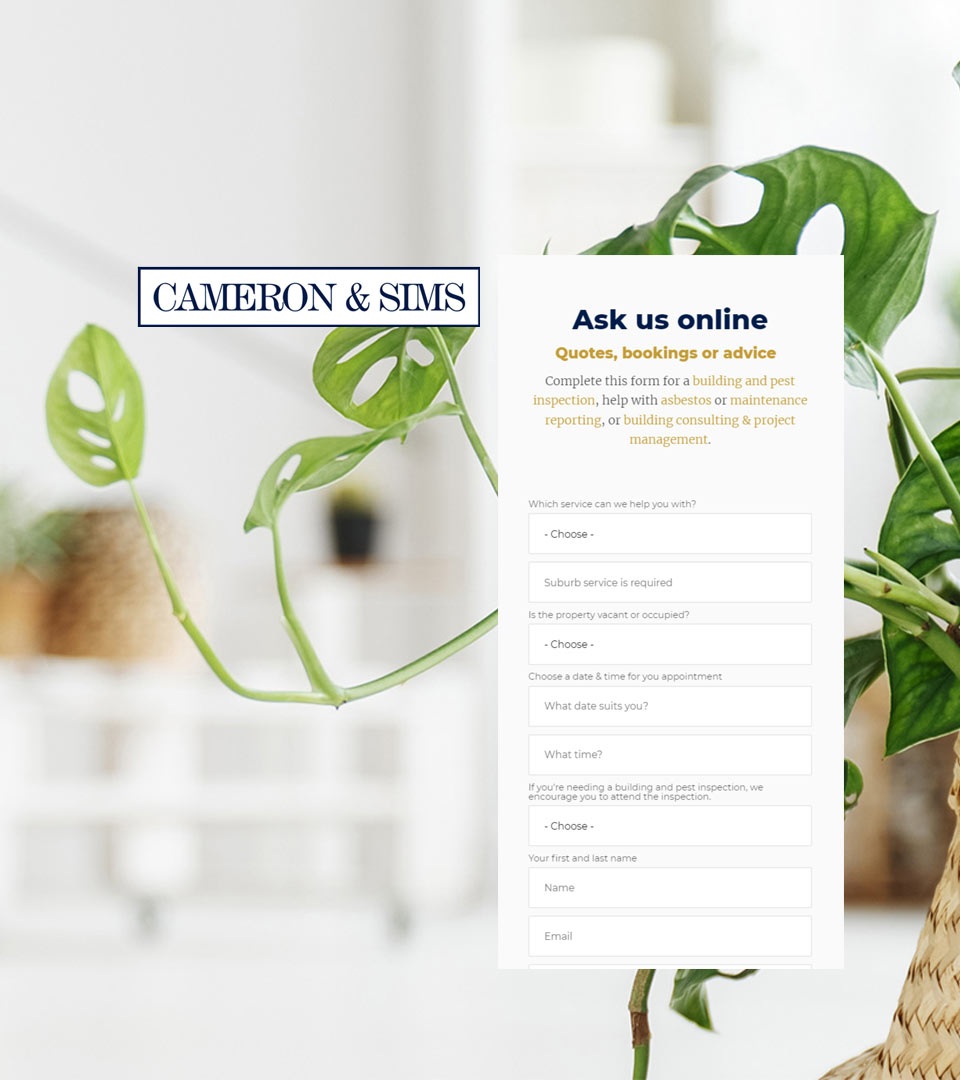 Cameron & Sims Building and Pest Inspections
Brisbane building and pest inspection for pre-listing and pre-sale inspections. Absetos inspection and removal.
About
The building and pest inspection market is a highly competitive and time sensitive industry. A rebuild was required to target on page SEO to begin improving their online position and visibility against competitors. Prospects coming to the website needed clear and concise information that is easy to understand. The new website has improved conversion and cleared up any confusion about their service offering.
Rebuilding the site started with targetted content creation (by Two Spouts Communications) for this incredibly fast-paced niche. Content structured correctly gives this business the best chance to turn clicks into customers, additionally how Google lists the site in relevant searches. An after build local SEO campaign helped improve their overall digital visibility. In addition a reputation app was used to encourage recent customers to leave reviews on their experience has benefitted Cameron & Sims Facebook and Google My Business pages.
Type of site
Live site
Features
CMS
CRM
Online enquiry
Chat bot
Built on
Talk to us about your project
Book a free website review. We'll take a look at your current website and online presence, and give you our ideas on what you can do.
See if we're a good fit for your business